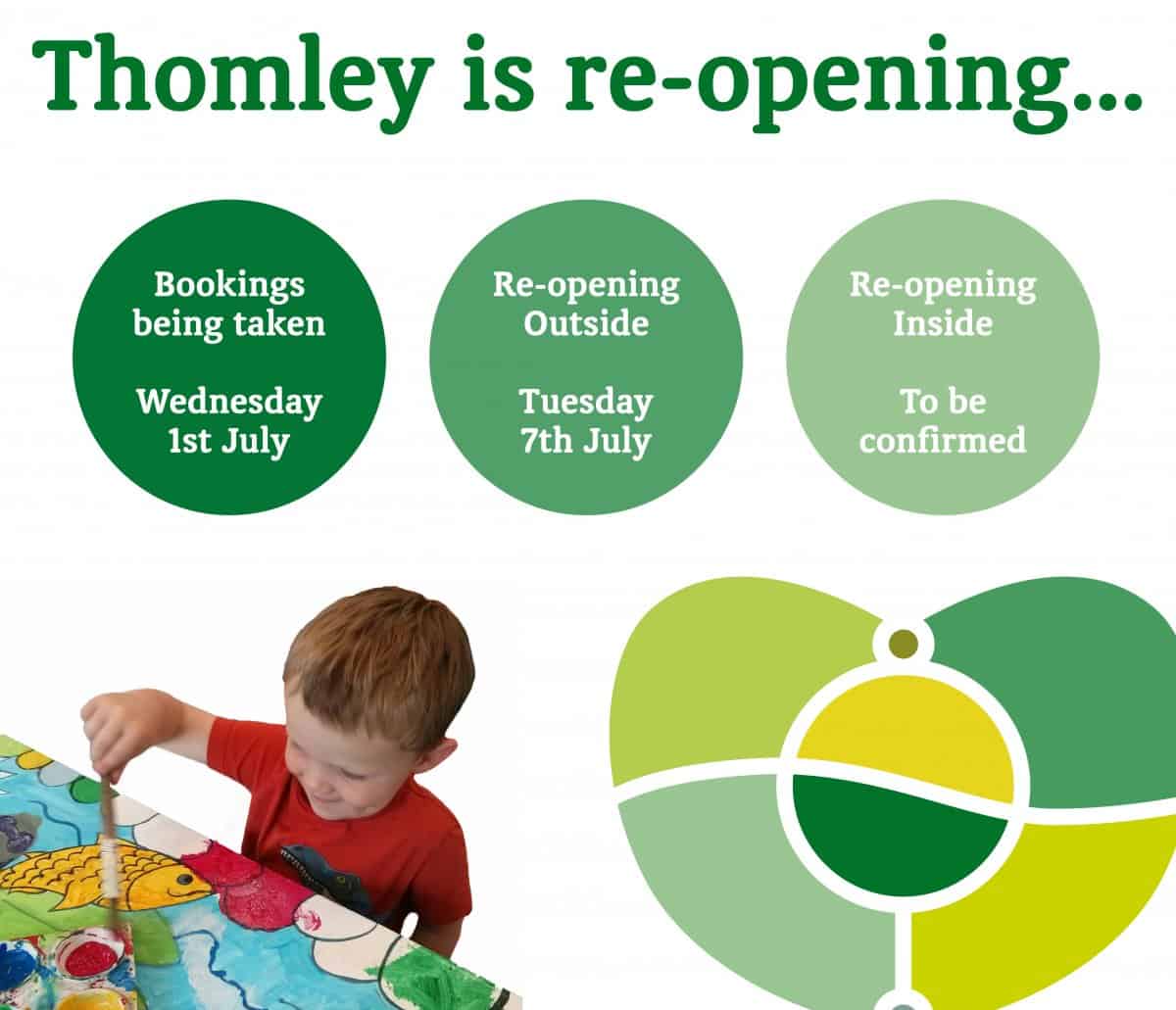 Thomley will re-open from July 7th…
We are pleased to announce that from Tuesday 7th July Thomley will re-open. We will be in the office and accepting bookings from July 1st.
Initially, Thomley will re-open the outside areas only, plus a take-away service from the cafe served via the outside window. We will of course introduce indoor opening when this is safe to do so.
There will be social distancing measures put in place across the site as well as compulsory hand-washing procedures. Our team will be working hard to ensure the site is cleaned regularly and remaining compliant with government guidance. This is an exciting step and over the coming weeks we will release further details.