When can you come?
People with a disability can visit on any of our dates, there may be some events that are for certain ages groups. Siblings, family and friends without a disability are welcome to join you on these days.
People without a disability can visit on limited days. These are 'Open for all' days, preschool days or for private venue hire. 
All of our upcoming dates and activities can be seen on our calendar.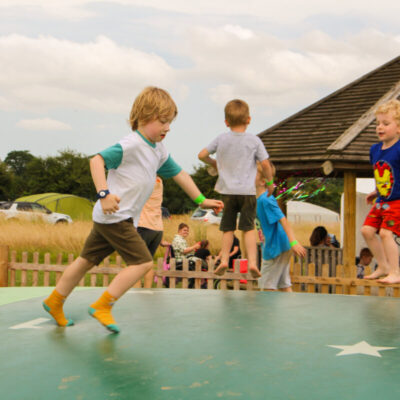 All set for your first visit? We open at 10am and close at 3:30pm, make sure you bring sun cream or your wellies (or both!), spare clothes or any medication you may require.
You are more than welcome to bring a packed lunch, but we do serve a variety of hot or cold food and drinks in our Cafe, we can also cater to your dietry requirements if you let us know.
When you arrive, ring the buzzer on our gate, where a member of the team will come and let you in. We will sign you in, take your enrolment form and give you a tour of the site.
If you would like to see our facilities before you come, then why not have a look: facilities.
Thomley is a Charity but we charge for entry to use our amazing facilities:

Day ticket £13 (Reduced rate of £10 if you are in receipt of DLA/ PIP or income support)
Preschool Day Ticket £6
Session in  our large sensory room £6 (Reduced rate of £5)
Session in our small sensory room £3 (Reduced rate of £2)
There is no entry cost for parents or carers.
Families will not be turned away due to affordability, please speak to our Operations Manager Joe if this applies to you.