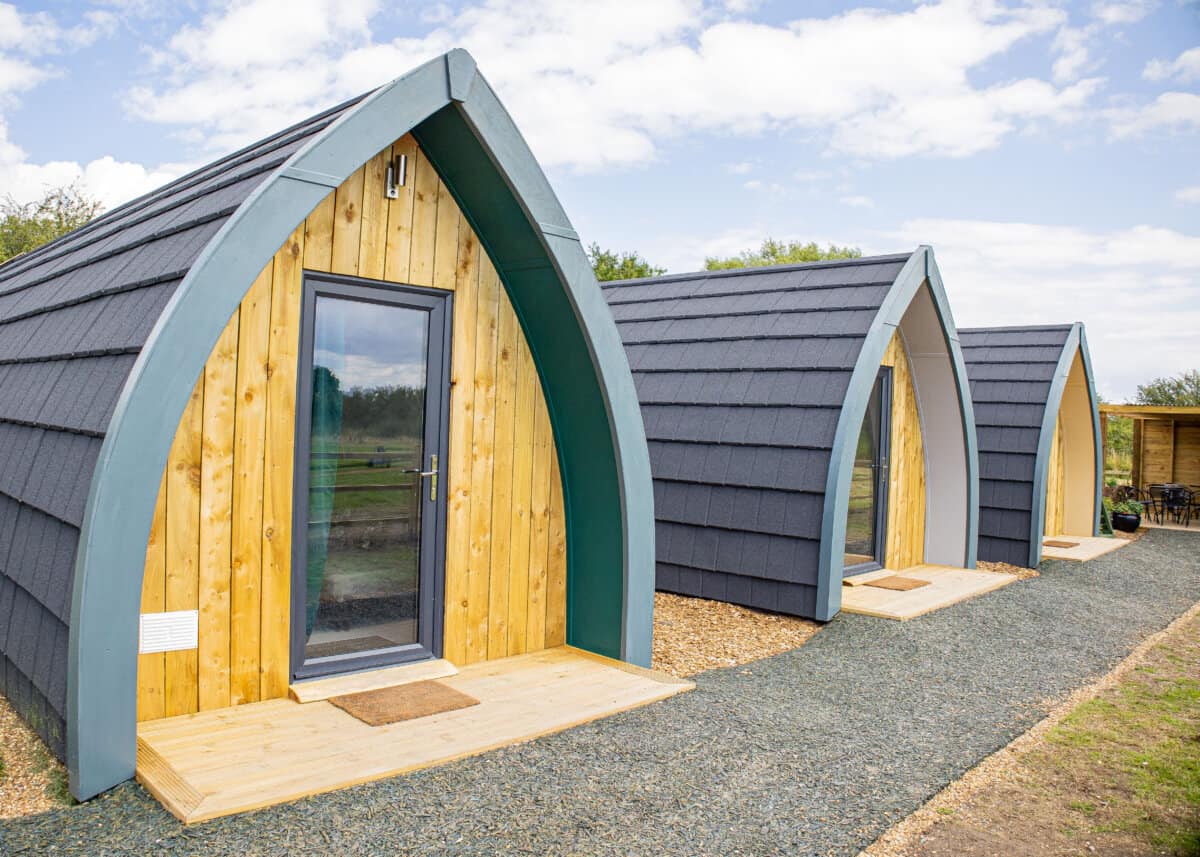 There are three camping pods available to book; The Enchanted Forest; The Hare Hut and The Chill Cabin. All pods include a bathroom, kitchenette and have a shared social area which include the use of a BBQ. You can add on access to Thomley's facilities the day before / after your stay with us and other extras such as a breakfast or BBQ hamper. We also have a range of equipment to make your stay more accessible, please enquire for more details. 
Each pod contains: WIFI; an air conditioning unit; a bathroom with shower, sink and toilet; a kitchenette with kettle, microwave and fridge and a smart TV. Each pod includes wide access doors and access ramps for wheelchairs. 
Book a Camping Pod
Booking Information
* You can book your stay by selecting your pod/s and adding them to your basket, we only take bookings through this online system
* Every booking is a 3:30pm-10am stay, plus you have use of the centre for one day, included in the price
* We are accepting bookings for children without a disability, however these bookings will need to comply with our current booking conditions so some dates won't be available to all. * Up until March 31st you can book a one night stay, however from 1st April 2022 bookings are a minimum two night stay
* There are three themed pods – The Enchanted Forest; The Hare Hut; The Chill Cabin
* The pods are roughly 8 meters by 3 meters
* Every pod has a bathroom with toilet, shower and sink
* Every pod has a kitchenette which includes microwave, kettle, fridge and cutlery
* There are four double electrical sockets in each pod
* Each pod includes WIFI and a smart TV
* Each pod includes air conditioning 
* Each pod is designed slightly differently; all sleep 5 people but travel cots and fold out beds can be added for larger families
* If you require a shower seat please notify us before staying
* All pods have wide door openings and ramps onto the decking
* Each pod will have duvets, covers and pillows
* We do not provide towels
* You will have milk, tea, coffee and sugar in your pod when you arrive 
PRICING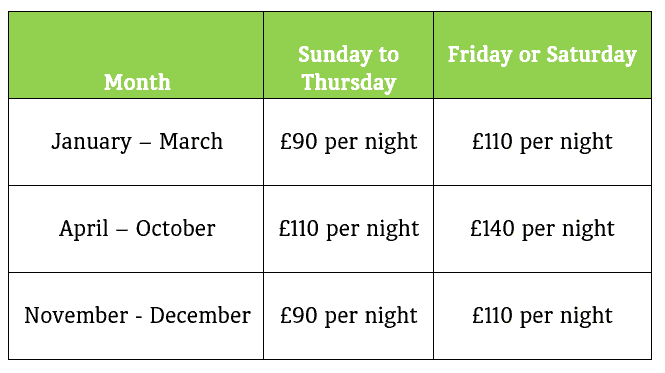 * Thomley Members will receive a discount of 10% 
* You can add on a food box to your stay, to cook on the provided BBQ in the enclosed social area. Breakfast box (Full English) or BBQ box. Your box will be left in your fridge ready for your stay.