History
Thomley was conceived in 1997 by parents of children with autism and complex needs. Many of these families felt excluded from mainstream leisure facilities and wanted to create a safe, fun and inclusive place to spend time together. Somewhere the staff and other visitors would be understanding and supportive, and everyone would be welcomed.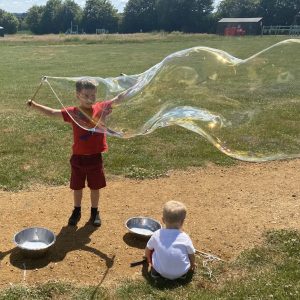 In 2001, Thomley was formally registered as a charity and company limited by guarantee. This enabled the founder members to actively campaign for funds and donations to make sure that Thomley became sustainable.
Thomley first started providing services at its current location in 2002. We started out by renting this space that eventually led to us acquiring the freehold in 2011. Thomley occupies a total of 8 acres of which 6 acres is used to deliver its programme of activities.
In 2017, the Pavilion became operational and is providing a wide range of light meals/snacks and drinks for all its visitors as well as offering a flexible meeting and activity space.
Thomley has always seen itself as being here for the lifetime of the disabled person. Over the years we have extended and developed our activities where we now support disabled people of all ages and with any impairment. Thomley has the skills, experience and expertise in providing a wide range of active and creative activities/workshops contributing to the development of social and general life skills to enhance the physical/emotional well-being of disabled people throughout their lives. Our uniqueness is that we provide a seamless service for disabled people throughout their lives.
Additionally, we actively welcome non-disabled visitors who take part in the same programme of activities as their disabled peers.
Since our conception we have seen a steady growth in visits to Thomley of all ages. This growth has increased significantly since 2017 where in 2018 we welcomed over 11,000 visits and in 2019 we welcomed 12,000 visits.
Thomley's Charitable Objects
1. To provide facilities and support services.
2. To preserve and protect the health of those caring for people with
physical, learning or sensory impairment.
3. To develop the capacity of non-disabled members of the community.
"The staff at Thomley are fantastic, their experience and empathy is what makes it such a rewarding place to visit"
"There is nowhere like Thomley. We as a family feel safe when we walk through the gates and we can relax that our children have so much to do in a safe and secure setting"
"Thomley is our second home and I just don't know what we would do without it"
"It is amazing that I can bring the whole family to Thomley, not just my disabled son. There is nowhere else we can all go together"
"Walking into Thomley for the first time transformed my life. No longer do I need to take my disabled children out and feel judged, or isolated"