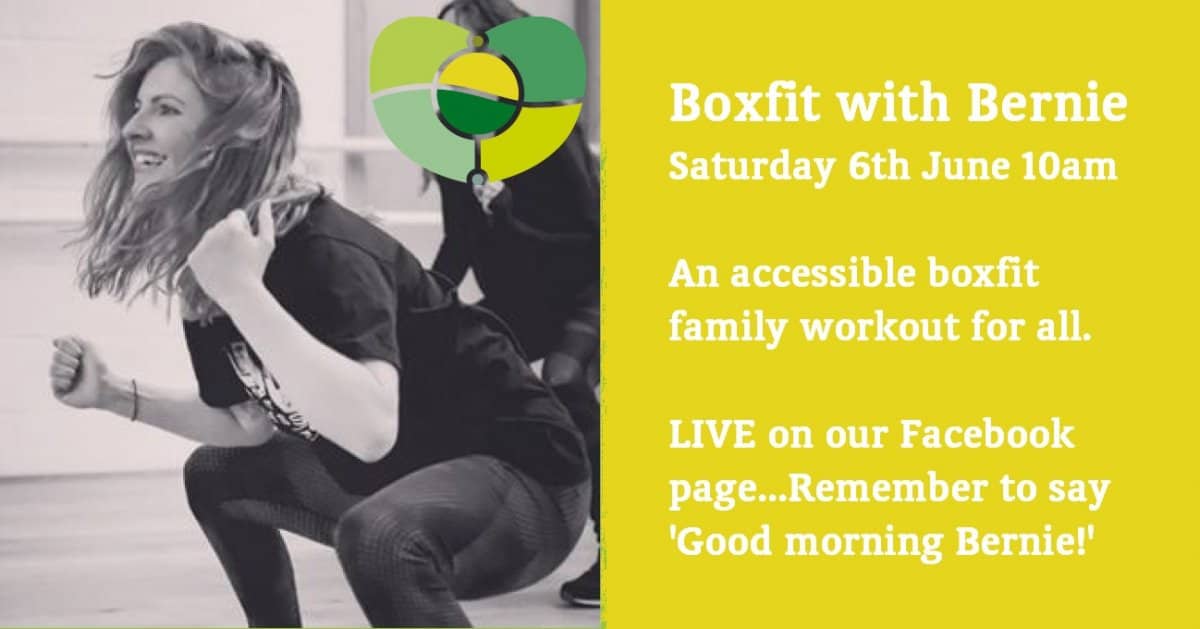 Boxfit with Bernie, Saturday 6th June at 10am
Boxfit with Bernie is the next session planned to keep you fit and active at home!
Join her this Saturday LIVE on our Facebook page as her inclusive and fun session will kick-start your weekend. Be sure to say 'good morning Bernie', she likes to chat and see how you are finding the session. Any requests please do drop us a message!