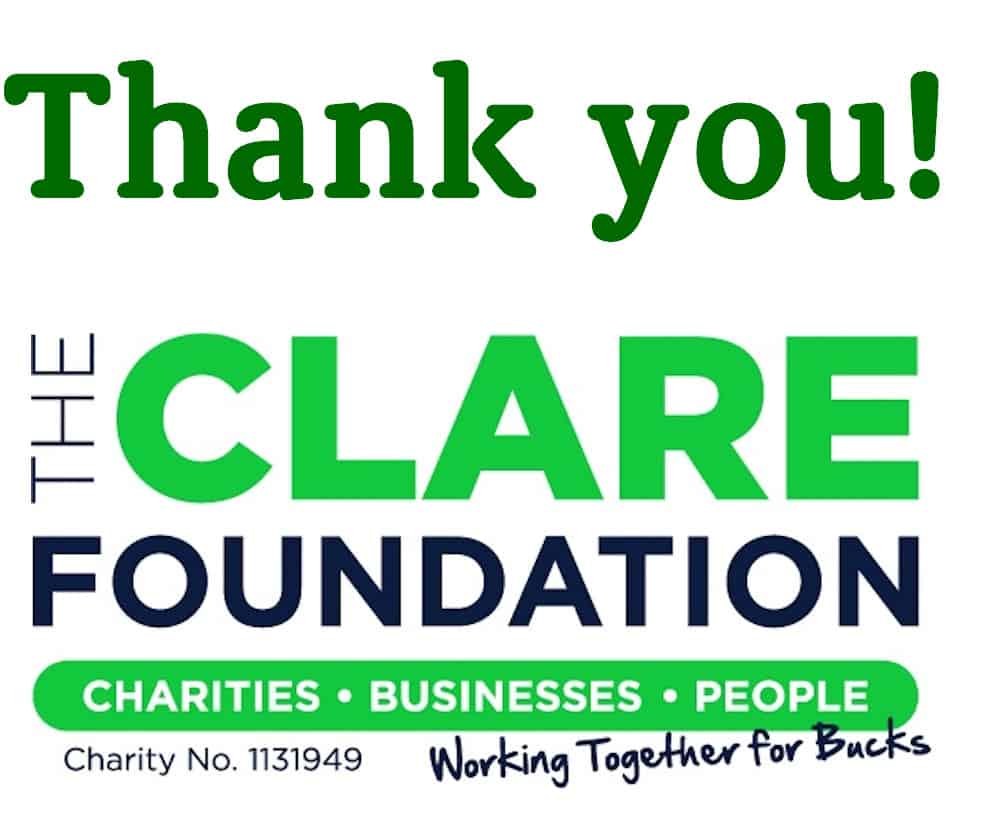 Thank you to The Clare Foundation for supporting Thomley this Christmas…
THANK YOU to The Clare Foundation for their ongoing support of Thomley.
They have very kindly donated £1,200 towards our Christmas programme of activities. Thanks again for supporting Thomley and helping us provide activities over the Christmas period, which can be a hard time for many of our visitors.