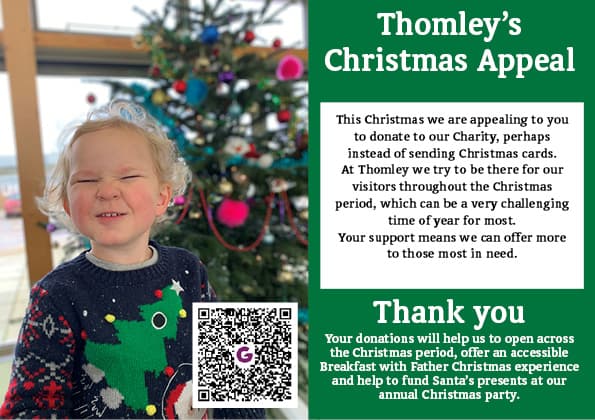 Please support our Christmas Appeal
Thomley is a vital service that so many families rely on. It's essential that we do everything we can to cover the core costs of our work, so we can carry on delivering activities for disabled people.
We would love your support this Christmas, all donations are welcome. We are hoping to raise £2,000 this December, with the money going towards our Christmas activities, including our breakfast with Father Christmas events, Christmas Dinner day, Christmas Party day and the days in the Christmas holidays. If you are in a position to donate then please do. Perhaps you could not do Christmas cards this year and donate to us instead.
Thank you in advance for showing your support. We really appreciate it. Please donate on our campaign page, here: https://buff.ly/3xnJ6Az