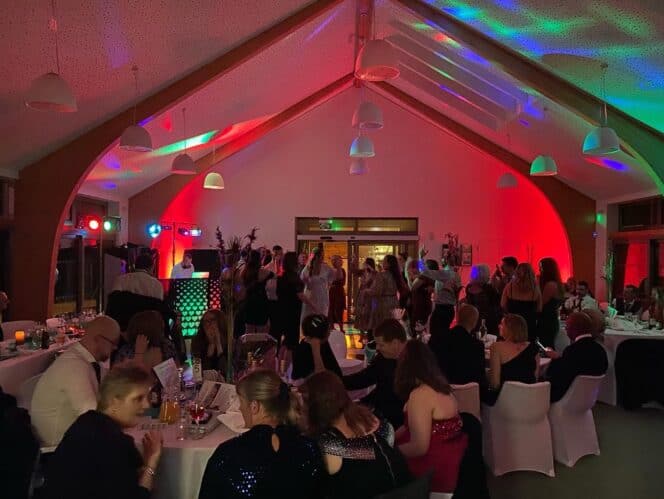 The Thomley Charity Ball raises over £4,000!
Last weekend Thomley hosted a Charity ball – for the first time on our very own site. The event was for anyone in the local community to enjoy a night of fine food, plenty of dancing and most importantly a raffle and auction to raise funds for the vital services we provide. 
The event was attended by 70 guests in our fantastic pavilion. The guests included visitors of Thomley, friends and staff and even a table of readers from community website Thame Hub. The night raised over £4,000 profit.
Operations Manager Joe Kitchen said, "We are so grateful to everyone who donated raffle prizes, auction prizes and items to dress the room. The atmosphere on the night was incredible, with so much support shown for our Charity. The funds we raise at events such as these go directly on our services for disabled people, it's such an important part of our community support. Thank you to everyone who came along, it was a very special evening".
We will host another ball next year. In the meantime if you want to book your own wedding or party at Thomley, look here: https://thomley.org.uk/visit-us/venue-hire/