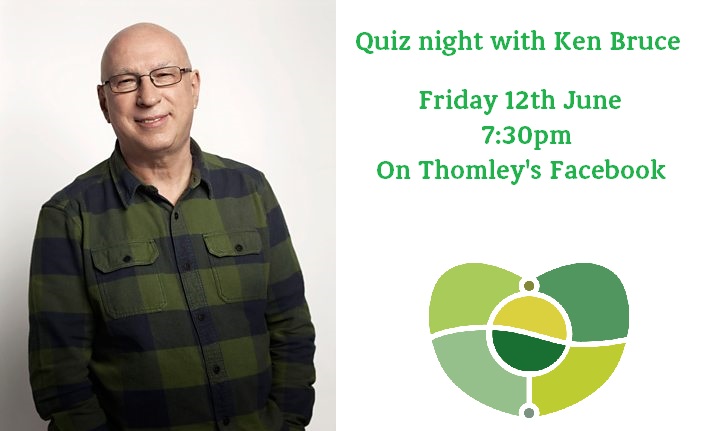 Quizmaster Ken Bruce hosts our LIVE quiz…
Quizmaster Ken Bruce hosts our LIVE quiz on Friday 12th June!

We are delighted to be hosting a live quiz with Ken Bruce, our Patron. Ken will appear on Thomley's Facebook with a series of questions at around 7:30pm and will have a varied selection of questions to test you on in your own homes. Ken will of course have a music round, it wouldn't be a Ken Bruce quiz without music!
We hope lots of you will join us and share with many of your friends that may like to take part. We are hosting this for free, however there will be a link to donate to Thomley for putting this on, for those that wish to. This will appear on the live event, but in the meantime you can donate here.
We can't wait…Happy quizzing with quizmaster Ken Bruce!