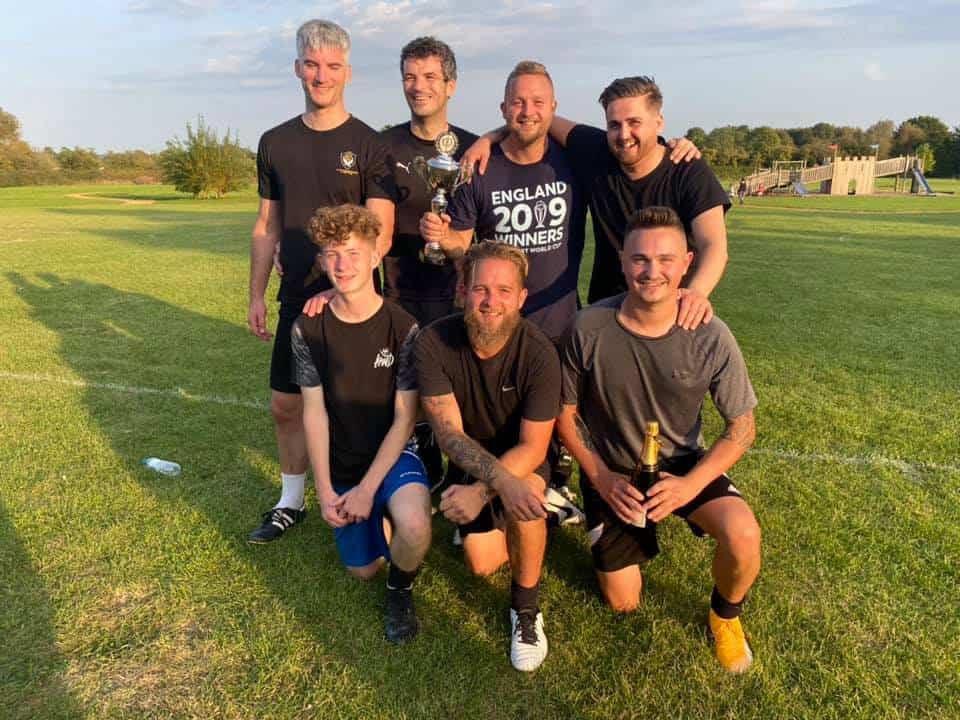 Tedcenzo FC win Thomley's first football tournament…
Seven teams played in a friendly (but still very competitive!) tournament, consisting of local teams, Thomley families and even some Thomley staff.
A fantastic day – the sun was shining, good football on display and we took roughly £1,000 in the process. Thanks to all who came and watched, took part and spent their Sunday afternoon with us. Congratulations to our winners Tedcenzo FC. Some familiar faces in here as some of the team are regular visitors and supporters of Thomley.