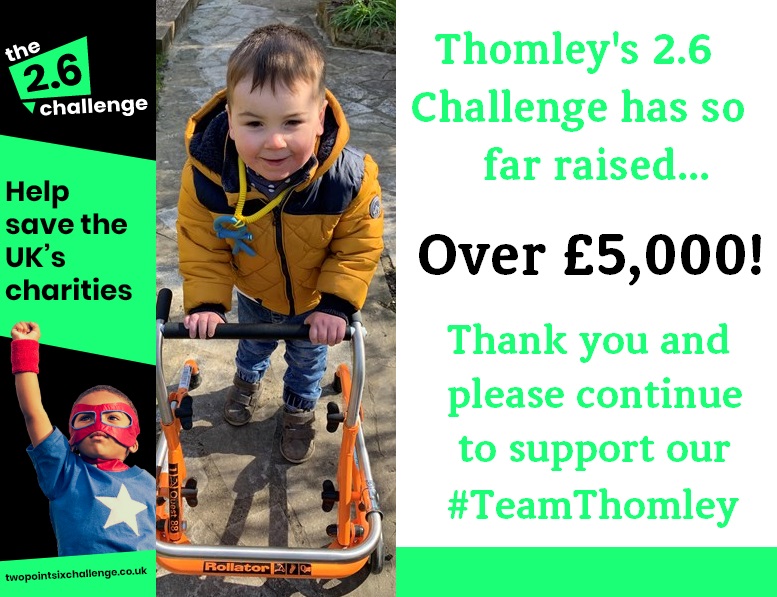 Your support is amazing…! We are absolutely thrilled by your efforts to join our 2.6 Challenge. We now have over 40 participants who have raised a whopping £5,000 so far!
Here is a lovely story from Vincenzo (pictured), who has taken on the challenge:
"Many charities will miss out on funding from things like the London marathon. Thomley is also closed right now so is missing out on important visitor revenue. I need this place to be open on the return to normality!
I hope Vincenzo can inspire you all, like he does is, by taking 26 steps using his walking frame – this will feel harder than a marathon for him! He has low muscle tone and global developmental delay – so the motor planning and physical exertion will be mega for him".
Please continue to support our campaign by donating, you can do so, here. Or if you would like to take on a challenge, then email us.