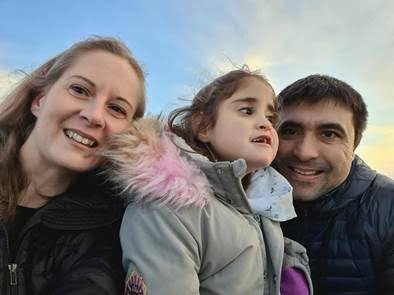 Walking, wheeling and running to a fine fundraising total for Thomley…
A super big thank you to all of our families and friends who have been working hard this January completing their 50km challenges for Thomley.
This includes Darcey and her family (pictured)  who have completed their 50km with time to spare! Thanks go to you all and your supporters for raising a brilliant amount for Thomley.
Our total for the January 50km challenge is currently around £1,500, an amazing contribution by all involved.