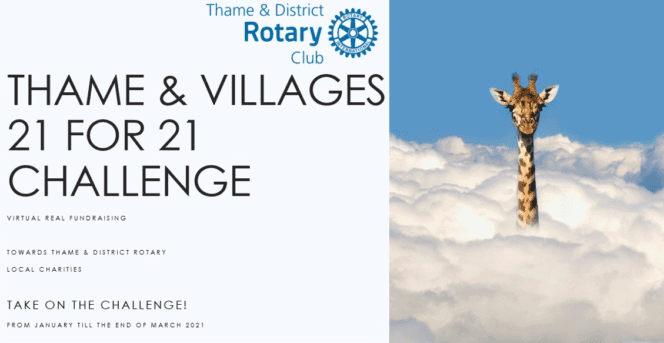 Rotary Club of Thame & District Support Thomley…
Rotary Club of Thame & District is inviting the public to take on fundraising, with Thomley being one of the main beneficiaries. We thank them as always for their support in our local community. 
Below is a summary of the challenge and you can see the full details here.
In 2021, the 21st year of the 21st Century, it is all about NUMBER 21…
The club is inviting members of the public to support local charities and achieve a #21 milestone. So here comes the challenge:
– run or walk 21 miles – or 21k steps – or 21 laps in the garden – or 21,000 steps on your Fitbit
– in your own flat or garden or around your town or village or out and about.
– when and how long? in your own time as one wishes the target to be. You can complete the challenge in as many days as you like. You can repeat the challenge as many times as you like.