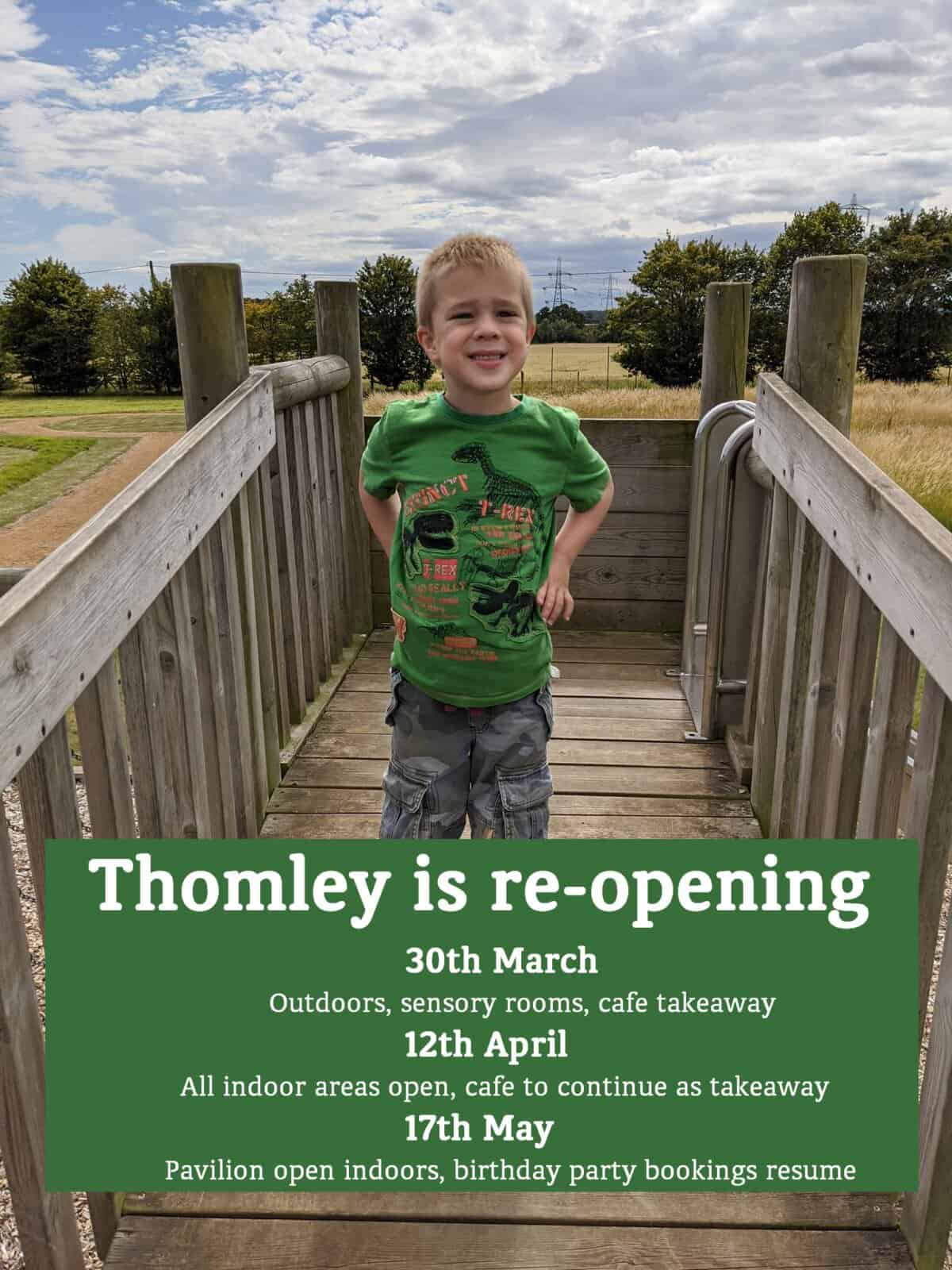 Thomley is Re-opening on 30th March!
We are absolutely thrilled to share our re-opening plan with you. 
The green gates of Thomley will re-open on Tuesday 30th March, we are so excited to welcome you all back. This will initially just be the outdoor areas of Thomley, plus the toilets and sensory rooms. The café will be run as a takeaway service as it did after the first lockdown.
From April 12th we will then open all indoor areas, including the soft play area and mini-gym – which we are sure will make some young people very happy! The café will remain as a takeaway throughout this phase of the Government's plan.
Then from May 17th we will open up the pavilion building and also start accepting bookings for birthday parties.
We will of course still be following strict cleaning protocols and some restrictions on site may apply. Take a look at our visitor information sheet prior to your next visit, you will receive this when you make a booking. Our activity planner, full opening schedule and latest newsletter will be released on Monday 1st March.