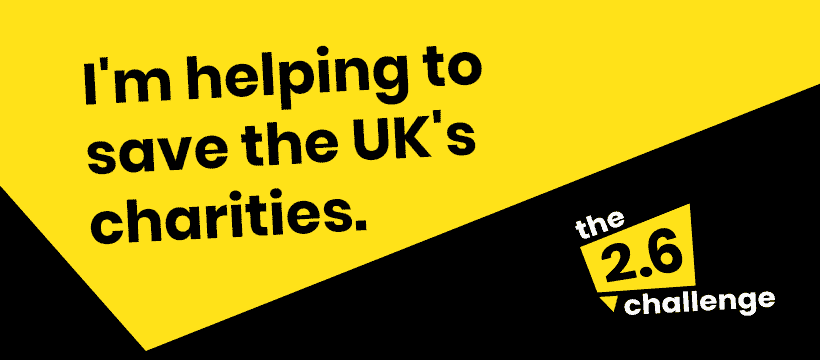 Ten people signed up on day one of The 2.6 Challenge!
Wow – what a start! We are delighted that ten people signed up on day one for the 2.6 Challenge for Thomley. There is certainly some variety amongst what you are challenging yourselves with at home!
We have six seat drops on the trampoline; a 26 mile bike ride; 26 laps of running around Thomley's cycle track; 26km on a home cross-trainer; 26 minutes on a space hopper; 26 minutes of pogoing – to name a few!! Keep up the great work and sign up today – absolutely anything counts, yes, this includes the 26 bars of chocolate in a day that has been suggested!!
We would love to add to the ten people signed up on day one. If you want to get involved, here's a short step by step of how you can:
How can you help?
Dream up an activity based around the number 2.6 or 26 that suits your skills (and follows government guidelines on exercise and social distancing); it can be as crazy as you like!
Set up a Just Giving page here and link it to our page with the Thomley logo. You can set your target as £26 – or higher if you're feeling confident!
SHARE your challenge or activity with your friends and family.
Film a video of you in portrait format talking about/demonstrating your chosen challenge and send it to us on Facebook messenger or fundraising@thomley.org.uk
We will share your challenge on your social media channels on Sunday 26th April. Follow our Facebook event page here: https://www.facebook.com/events/1077038255999556/