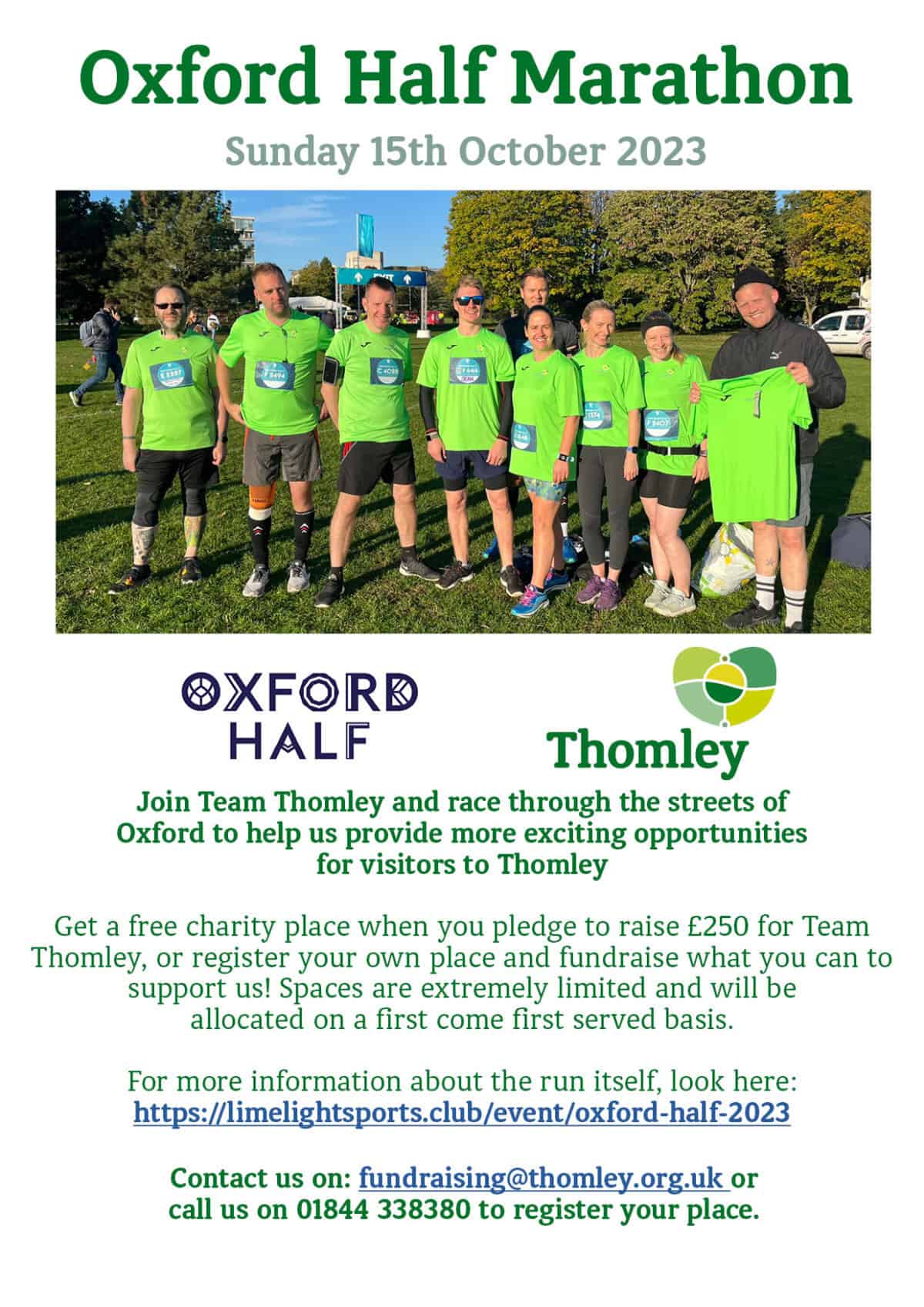 Oxford Half Marathon places up for grabs…
We have just SEVEN places left in our Oxford Half Marathon team for this year.
Over two months to go until we take part in the closest half marathon to Thomley, around the streets of the beautiful city of Oxford. We would love for anyone willing to join our team and take part wearing the Thomley green.
Please email us ASAP to reserve your place. Spaces are very limited for this event so make the most of our free Charity place and join the team!