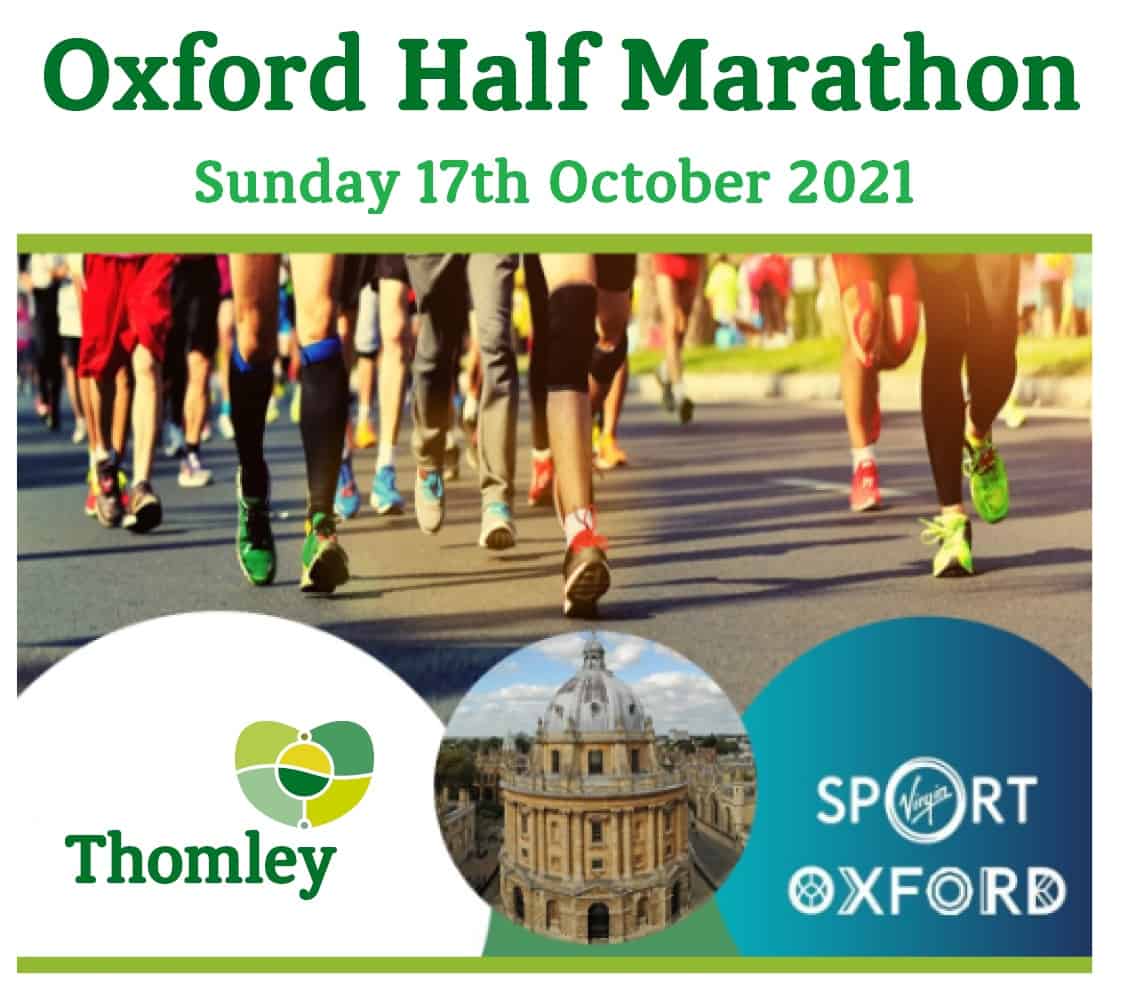 Oxford half marathon 2021
Oxford Half Marathon 2021
Thomley has secured 30 places for the Oxford Half Marathon, which will take place on Sunday 17th October 2021. Run through the historic, winding streets of Oxford to the sound of live entertainment.
We will be contacting every runner who signed up to do the run last year for us, before it was cancelled. However we have guaranteed spaces available for you to sign up to right away! Don't wait to see if you get a space in the ballot! All we ask is that you commit to raising £250 in the process, with no place costs for you to pay.
To book yourself in for Team Thomley, contact Joe: Joe Kitchen
Details of how the event will be Covid friendly can be found here.