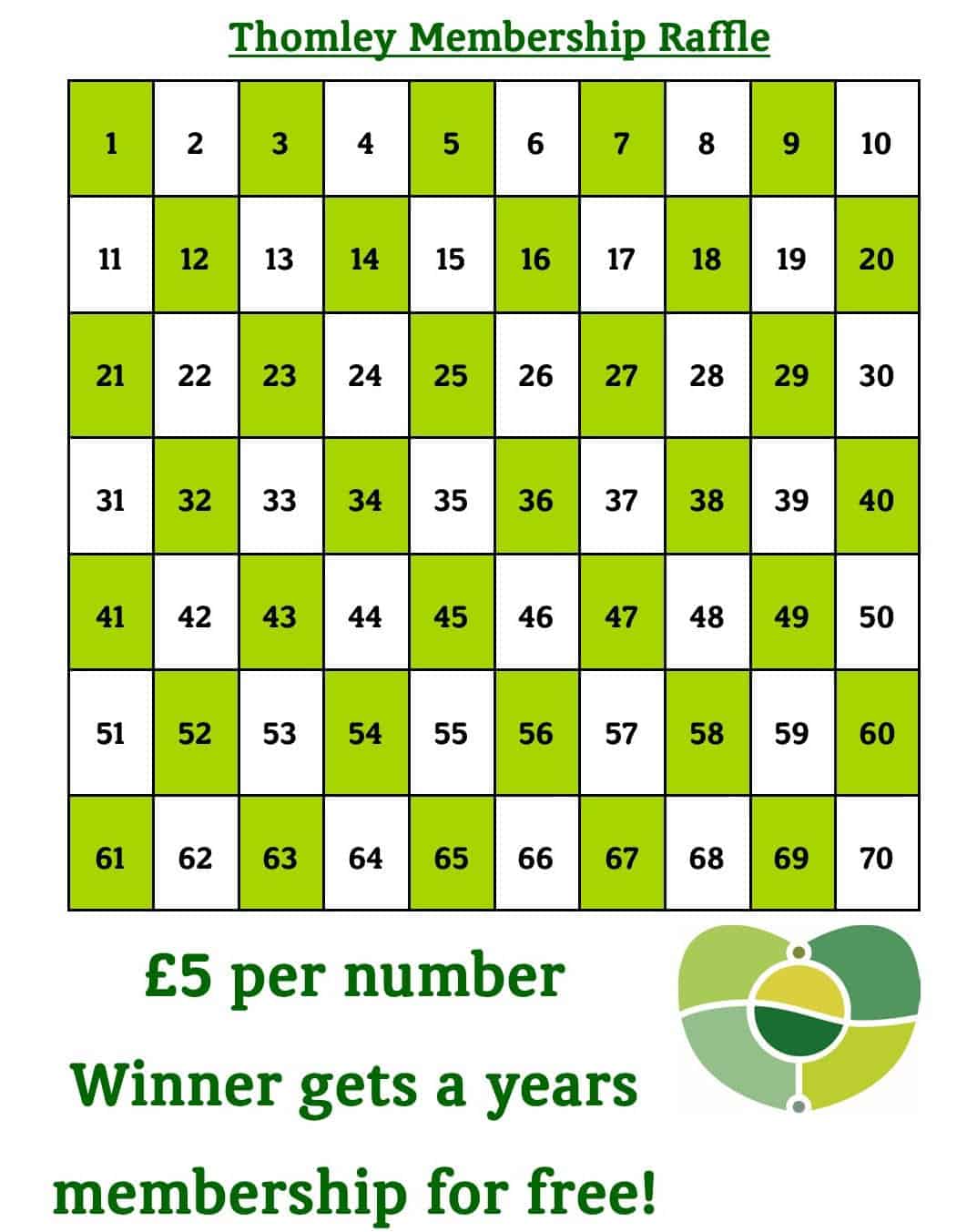 Membership raffle – win a year membership at Thomley!
We will be giving away a year's membership to one lucky winner of our raffle. PLUS second pick will get the 2nd place hamper.
To be in with a chance of winning please read below on how to enter! Good luck
– Tickets are £5 per square
– Once you have paid please INBOX us saying which number squares you would like, from 1-70. We will review the payment within 72 hours and reply to your message confirming your number/s
– The winning number (picked at random on completion of the raffle) will receive a 12 month membership to Thomley for one visitor, worth £360
We will update the chart every 48 hours on the Facebook post.