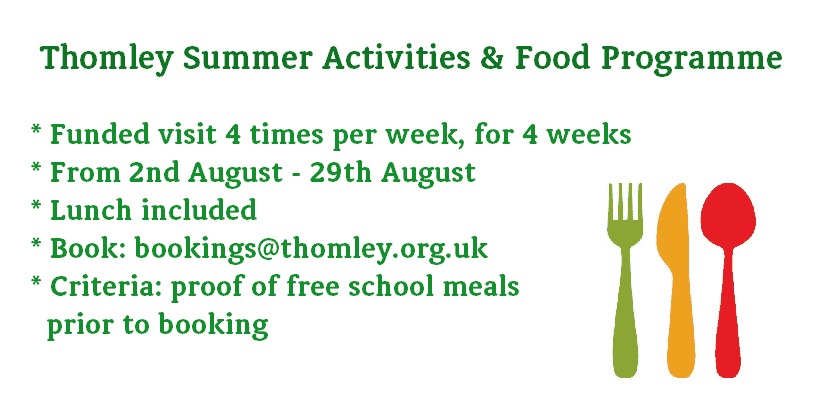 Fantastic opportunity for visitors this summer…
On 8 November 2020, the government announced that the holiday activities and food programme will be expanded across the whole of England in 2021. The programme has provided healthy food and enriching activities to disadvantaged children since 2018.
Thomley are delighted to now be a part of the programme for the summer holidays. We are therefore able to offer funded visits to those who are in receipt of free school meals.
Each child who qualifies will be able to book up to 4 days per week, for 4 weeks from August 2nd to August 29th. This will need to be booked in advance as per Thomley's normal booking procedures and parents still attend with the children as they normally would. Each child would receive a funded meal as well as their day entry to Thomley on each of their visits.
To book in your dates please provide proof of your free school meal eligibility and email us: bookings@thomley.org.uk
For more information about the programme visit here: https://www.gov.uk/government/publications/holiday-activities-and-food-programme/holiday-activities-and-food-programme-2021