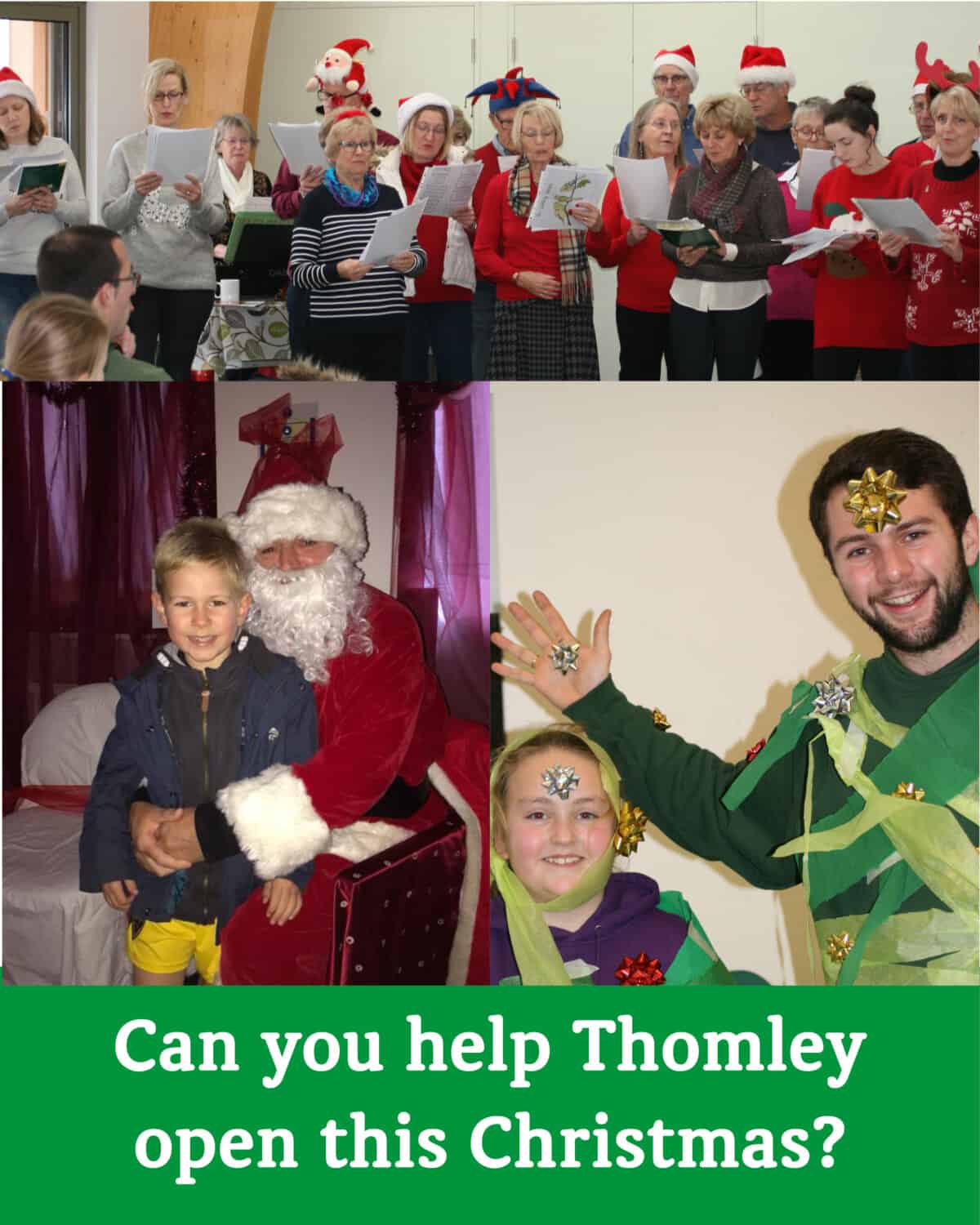 Christmas Opening Appeal…
CHRISTMAS OPENING APPEAL
We don't know for definite when we can re-open. But for our families, we know Christmas can be a difficult time and we want to be there for you if we can be.
To help make this possible we really will need your help! Please donate to our CHRISTMAS OPENING APPEAL by donating on our Facebook post, here. All donations will help us to open the doors after lockdown and ensure we can afford staff, equipment and our running costs to open for you. Perhaps instead of giving Christmas cards this year, you could donate to us, instead?
Every £1 you can contribute will make a massive difference:
£20 – could supply all the art activities for one day in the art room over Christmas
£60 – would cover one playworker to be on site to help us set up site, keep the site clean, play with the children and tidy at the end of the day
£100 – would fund an Activity Co-ordinator for one day – without these members of staff, Thomley can't open for the day at all
We THANK YOU all for your support this year, it's been an amazing effort.