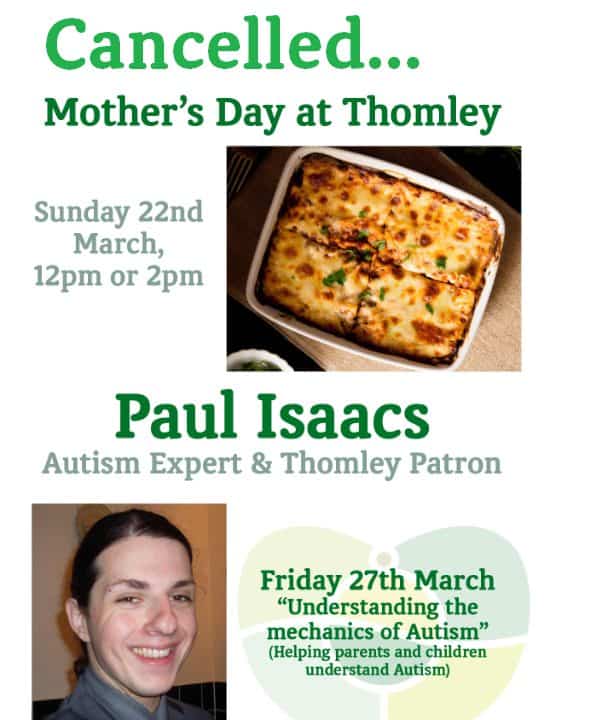 Cancellation of events
We are so sorry for the cancellation of events such as the Mother's Day meal this Sunday and Paul Isaac's talk next week.
This is a huge shame for us as well, with all the planning of staffing, activities and stock to name a few things that go on in the run-up to events such as those. We had over 80 people booked in for the meal this Sunday, a meal which is all about providing an accessible way of celebrating events that may normally be hard in the wider community. So we are really sad that we can't provide that for you this weekend.
The impact of this on Thomley is also huge. We are now without the lack of income from events and day to day opening which provide a steady cashflow for the Charity. So please do continue to support us wherever you can.
As we put out in our statement yesterday, we are still open on our core days Tuesday-Saturday (as it stands) but only the outside areas will be open…Hopefully this helps those that need to get out the house or have a run in a safe outside space.
Be safe and if there is any way we can support any of you in the meantime, please get in touch with one of the team.
Thanks for your understanding,
Joe (Operations Manager) and all of the Thomley Team
#TeamThomley