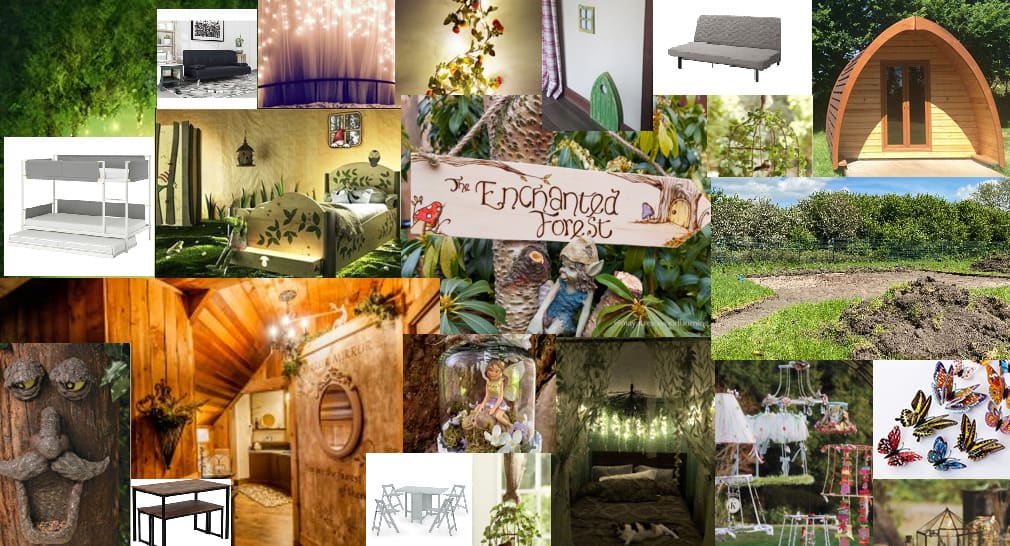 Camping Pods – Further details announced…
As promised in May, we said would release more details about our new camping pods. Here is all of the information we can currently tell you:
* We will be taking bookings from Tuesday 8th June
* You can book over the phone, email, in person or on the website
* Every booking is a 3:30pm-10am stay, plus you have use of the centre for one day, included in the price
* The first available booking date is on Friday 23rd July
* There are three themed pods – The Enchanted Forest; The Hare Hut; The Chill Cabin
* The pods will be roughly 8 meters by 3 meters
* Every pod will have a bathroom with toilet, shower and sink
* Every pod will have a kitchenette which includes microwave, kettle, fridge and cutlery
* There will be four double electrical sockets in each pod
* Each pod will include WIFI
* Each pod is designed slightly differently; all sleep 4 people but travel cots and fold out beds can be added for larger families
* All pods will have wide door openings and ramps onto the decking
* The 'Enchanted Forest' pod will have a slightly larger bathroom and smaller living space, with supports and a fold down seat for the shower. This pod will have a slightly lower bed in it, with a bed guard.
* November-March will be £70 per night from Sunday-Thursday and £90 per night for a Friday or Saturday.
* April-October (including the summer holidays) will be £100 per night from Sunday-Thursday and £130 per night for a Friday or Saturday.
* Both options include using the centre the day before or after your night in the pod
* Booking multiple nights will generate additional discounts
* Thomley Members will receive a discount
* You can add on a food box to your stay, to cook on the provided BBQ in the enclosed social area. Breakfast box (Full English); BBQ box and a snack box.
The picture is a mini mood board of our enchanted forest pod – we will share more pictures of the pods. interior and site as the project develops.