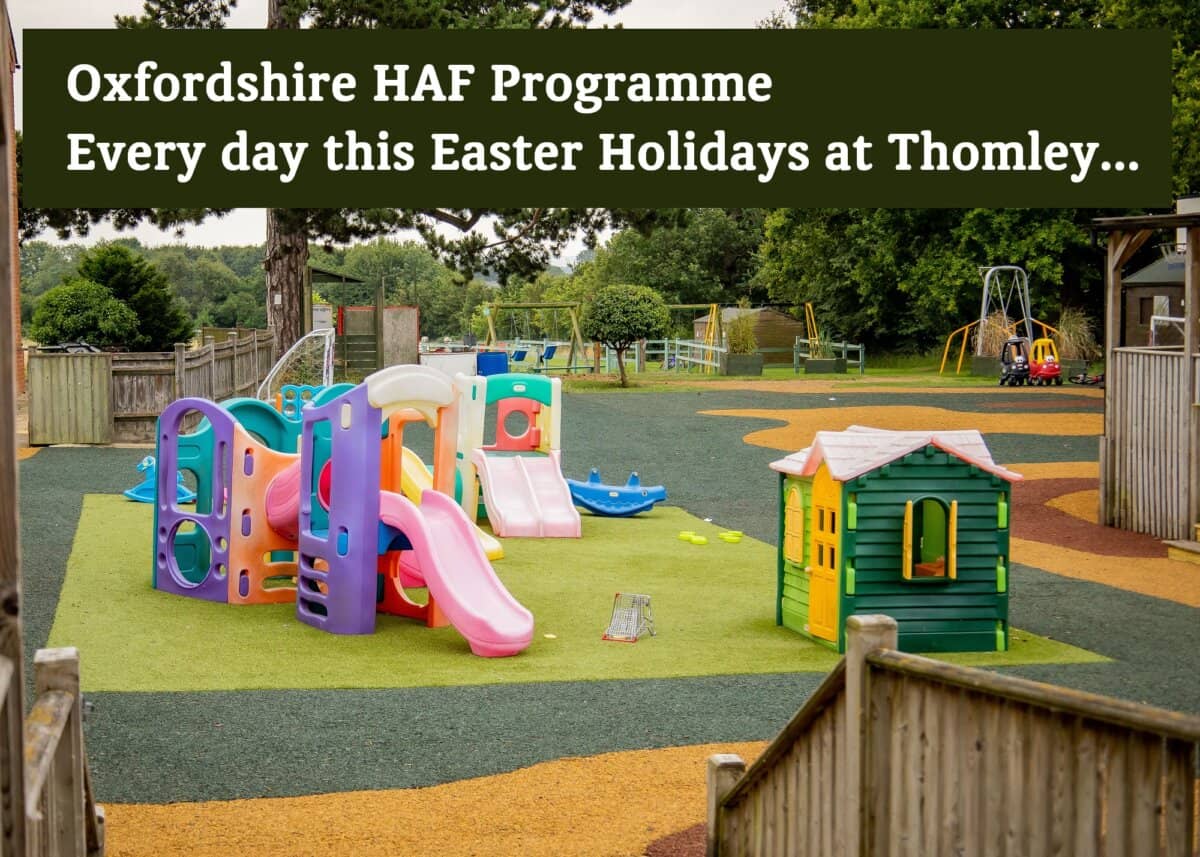 BREAKING NEWS for Oxfordshire families…
Thomley have been accepted to offer the HAF programme for Oxfordshire families over the Easter Holidays. This will cover any Oxfordshire family who receive free school meals to visit Thomley for up to four days this Easter.
Visits will include a session in the sensory room and a free hot lunch!
Be sure to book early to avoid disappointment. You can book your visits by using our online calendar and clicking the date you want to visit. You will then see the Oxfordshire HAF option to book that day.