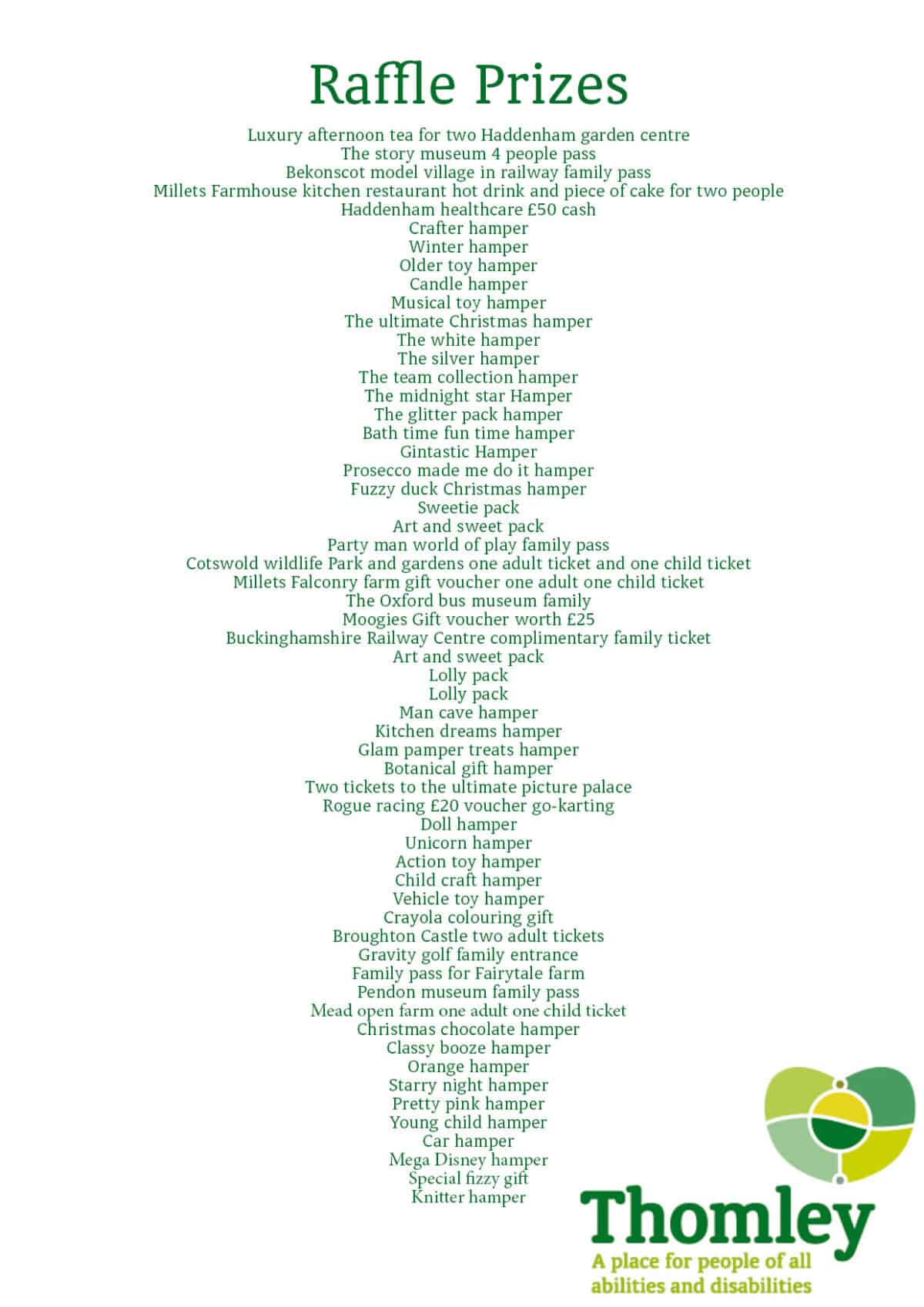 Amazing prizes in our upcoming Christmas raffle…
Here is a full prize list for the upcoming raffle, which will be drawn on Tuesday 8th December live on our Facebook page. Some seriously good prizes to pick up here, just a pound a ticket!
To get your tickets, visit this post on Facebook.