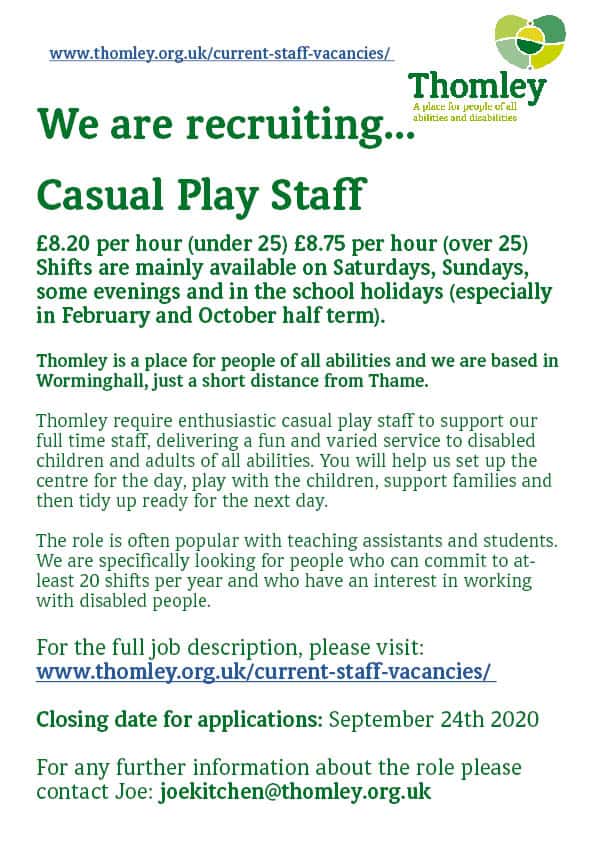 We are recruiting for casual play staff…
We are looking for casual play staff to support the day to day operations of Thomley.
Thomley has a bank of casual staff who work at Thomley during busy periods, events, evenings, weekends and in school holidays. We put out regular shifts, then the casual staff apply for what suits them. This is a very flexible role that works well alongside studying or working in a school.
We are specifically looking for people who can commit to atleast 20 shifts per year and who have an interest in working with disabled people.
For full details look here.