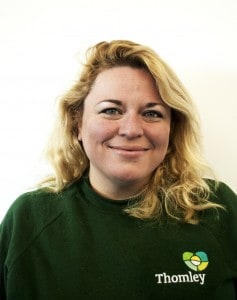 I've worked at Thomley since Jan 2011 and my role is Activity Co-ordinator.
My focus is supporting the young people who attend Thomley…so that's age 13+. I enjoy encouraging people to achieve things they never thought they could do, pushing personal boundaries, so when you see things like aqua zorbing appear on the planner, you will know who is behind it!
My Italian heritage means that I am happiest when I am feeding people. I am also step mother to Britain's two nosiest children as well as mother to a beautiful boy!