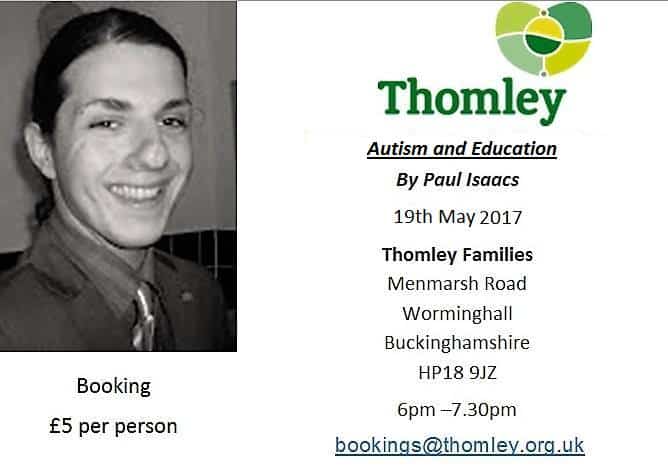 Paul Isaacs presents 'Autism and Education' this Friday at Thomley
Join us this Friday at Thomley from 5:30pm to listen to our Patron Paul Isaacs, as he talks through common problems during education for people with Autism. His invaluable personal experience gives a great perspective of what it's like, and how you can help as a professional, parent or sibling.
Recommended donation of £5 per person to come, payable on the night. Speech starts at 6pm and finishes at 7pm, with an opportunity to ask questions from 7-7:30pm.
To book, please email: bookings@thomley.org.uk