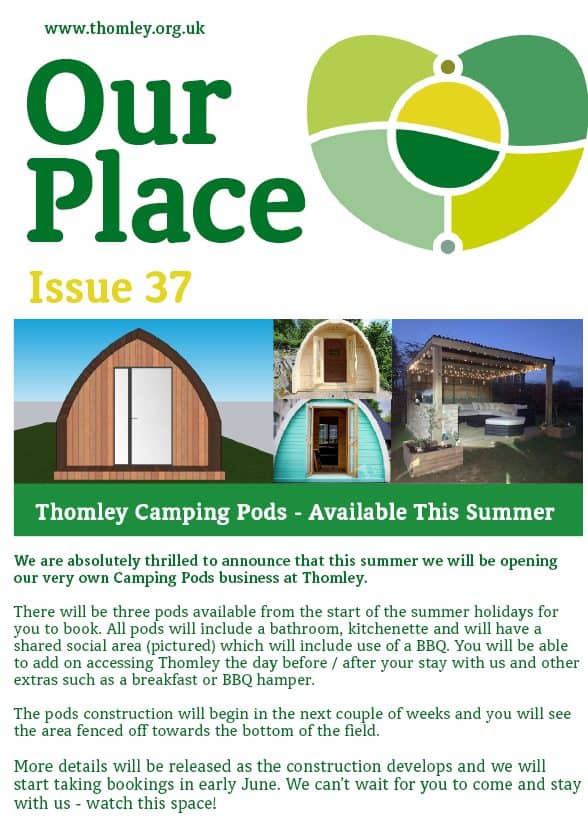 Take a look at the latest Thomley Newsletter 'Our Place'.
Issue 37 includes: 
* Half term and June-July activities.
* Announcements including our NEW Camping Pods at Thomley, fundraising car boot and playground upgrade.
* Plus you can see all the upcoming activities including Drumming with Thame Music Academy, Sarah's Science, bouncy castles, fitness with Bernie, music with Ella, Lionel the Train and LOTS more.