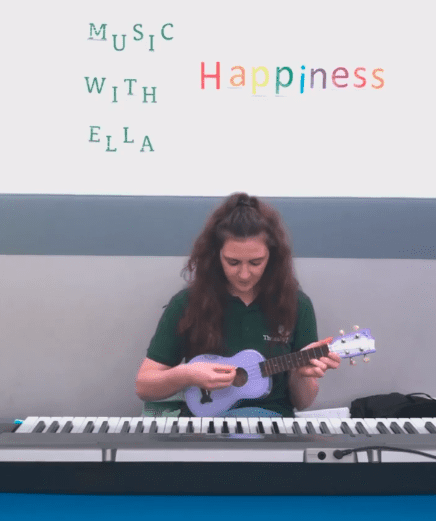 Music with Ella – February sessions…
Thank you to everyone who has joined Ella at her music sessions in January, we know it's helped lift your spirits! 
As we have had such lovely feedback, we are continuing these throughout February, but this time running four sessions instead of two. A couple of these sessions will be on a Saturday, but we have added in two midweek slots and afternoon sessions due to your requests.
The sessions are on:
Saturday 13th February at 10am
Thursday 18th February at 10am
Wednesday 24th February at 1pm
Saturday 27th February at 1pm
To join the sessions, just visit our Facebook page and the live will appear a few minutes before the session start time…Enjoy!