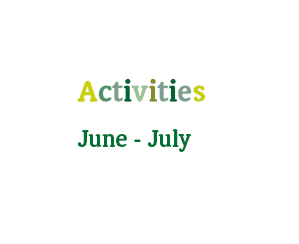 June and July activities and events
We have LOTS to look forward to over the next couple of months – that's before we've even made it to the summer holidays!
Activities for June and July include plenty of sports workshops, with Chinnor Rugby Club, Ignite Sport and of course our own staff sports to look forward to. We also have Dave Noble music workshops, Nick Cope's music performance AND a magician, The Handlebards performance and LOTS MORE!!
Have a look at all the activities on our calendar
Or, download a copy here.