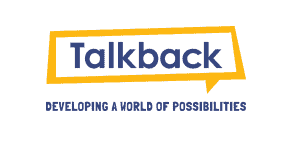 Have your say on the Bucks Autism Strategy…
Please see the below message – Have your say on the Bucks Autism Strategy…
Thomley will also receive a donation for every response that is submitted through us.
"Dear Buckinghamshire resident or professional,
In preparation for the development of Buckinghamshire's new All-Age Autism Strategy, Buckinghamshire Council has asked Talkback, a leading autism charity, to seek feedback on how local services are working for its autistic residents. We know that you may have been asked to give feedback in the past. However, due to the pandemic, routine work had to be put on hold. Buckinghamshire Council and other stakeholders have identified that a lot has changed in the last 2 years and this is a great opportunity for people's views and opinions to be heard. So, we would be incredibly grateful if you could support Talkback and provide your views once again. As a small thank you, if you complete a questionnaire, we will happily donate £1 to your chosen Buckinghamshire charity. If you're happy to help us, please click on one of the three links below.
1. If you are an autistic resident, please click on this link:
2. If you are a parent or carer of one or more autistic residents, please click on this link:
3. If you support one or more autistic residents in a professional capacity, please click on this link:
If you're having problems with any of these links, please simply copy and paste it into your browser. Any other problems, please email caroline.morris@talkback-uk.com or autsimviews@talkback-uk.com, or call Caroline Morris on 07419 989006. Please help us collect as many views as possible, by passing this on to all autistic residents, parents or carers of autistic residents, or professionals working with autistic residents that you know. Therefore, please forward it to your friends, family, service users and colleagues at your discretion. The more responses we receive, the more opportunity there will be to inform the way that the Council carries out their work in relation to autism services and support. Please help us as soon as you can as the closing date is Friday 24th June 2022. We look forward to reading what you have to say.
Best wishes,
Caroline Morris
Engagement Facilitator
P.S. Please note that those under 16 can only complete the questionnaire with parental permission. Also, the questionnaire cannot be completed more than once from the same computer, tablet or smart phone. Therefore if more than one person in your household wishes to complete it you will need to use more than one device to do so."