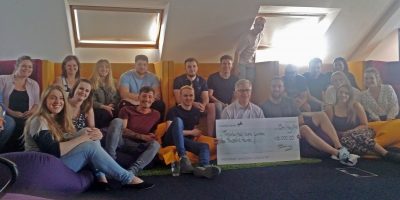 Could your Business Support Us?
Thomley has been supporting disabled people, their families, friends & carers for over 15 years. We have been assisted in our efforts by a number of local corporate partners who have donated their time & resources.
Could your business support us? Are you a local business, or a branch of a larger organisation? We are always looking to work with local businesses.
Why not choose us as your "Charity of the Year," donate gifts in kind, organise a fundraising event or take part in a sponsored event. Perhaps you already have an idea of how you'd like to support us?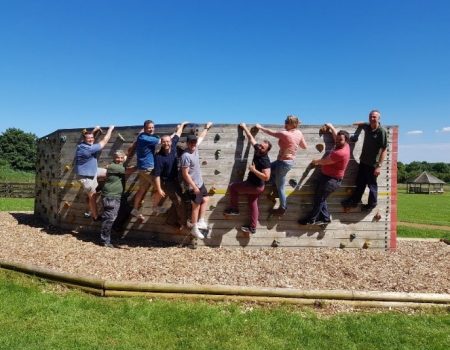 Corporate Volunteering Days
Team volunteering days are a wonderful way to make an impact here at Thomley. We have an 8 acre site which requires significant maintenance work. Corporate teams hold team-building days here where they carry out essential maintenance work such as painting, gardening, bike & play equipment repairs whilst working as a team in a different environment away from the office. The teams often make use of our pavilion to socialise together after a hard day's work.
Some organisations choose to 'adopt' a part of our site & take responsibility for the upkeep of that area.
If your business/organisation would like to volunteer at Thomley, please get in touch: fundraising@thomley.org.uk or call 01844 338380