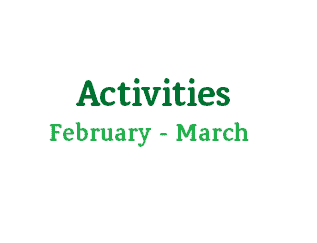 February – March Activities
Our theme for this activity planner is 'Books & Comics', so you will see this run throughout all the focus days we offer. Ranging from Harry Potter, to Superhero comics, and workshops such as Birds of Prey, Woodwork and a fantastic Cartoon drawing evening!
Here you can download a PDF version of our upcoming activities.