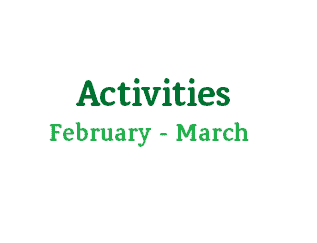 February – March Activities
Our latest activity calendar is out now!
Lots to look out for, including: Lionel the Train, Crocodiles of the World are back, Thame Music Academy and Paul's woodwork – just a few of some excellent activities on offer over the coming months.
Here is a downloadable version of the activities: February-March Activity Planner
To book, view the online calendar.