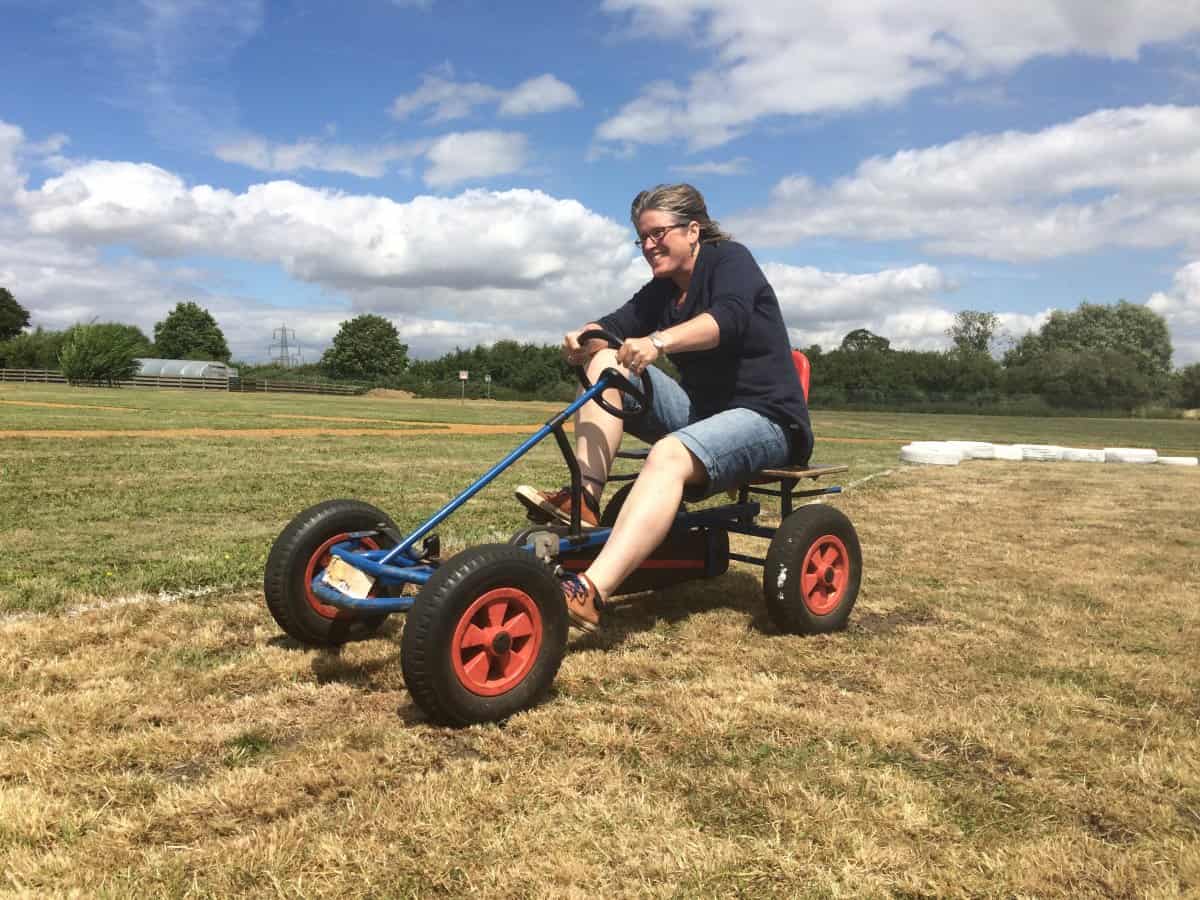 (Pictured: Claire setting her laptime on our go-kart track)
Dear All,
I wrote this time last year explaining my decision to hand the leadership of Thomley to someone who would help take Thomley to the next stage of its development. I am delighted to say that, with Warren Koehler in place as CEO, Thomley is in good hands and making positive changes for the future.
I had hoped to continue fundraising for Thomley from my new home up north, but I have found the practicalities more challenging than I had envisaged. For this reason, I have come to the difficult decision that I now need to make a complete move on to pastures new.
After 12 happy years, I will be saying farewell to Thomley in September. It has been a huge pleasure to have worked with each of the families, schools and groups who visit Thomley, as well as our wonderful Thomley team of volunteers, staff and Trustees.
I am so pleased to have achieved my long-term goal of getting the new Pavilion built and I would like to say a huge thank you to everyone involved in this project. I would also like to thank all who have supported Thomley with time and money – and in many cases both! Each and every one of you has played a key part in making our vision possible. I hope that you will continue to support Thomley in any way you can – I sincerely believe that it is an invaluable service and there are so many families who continue to need our help.
I hope our paths will cross again, and thank you for everything.
Claire Acworth – Trusts and Foundations Manager