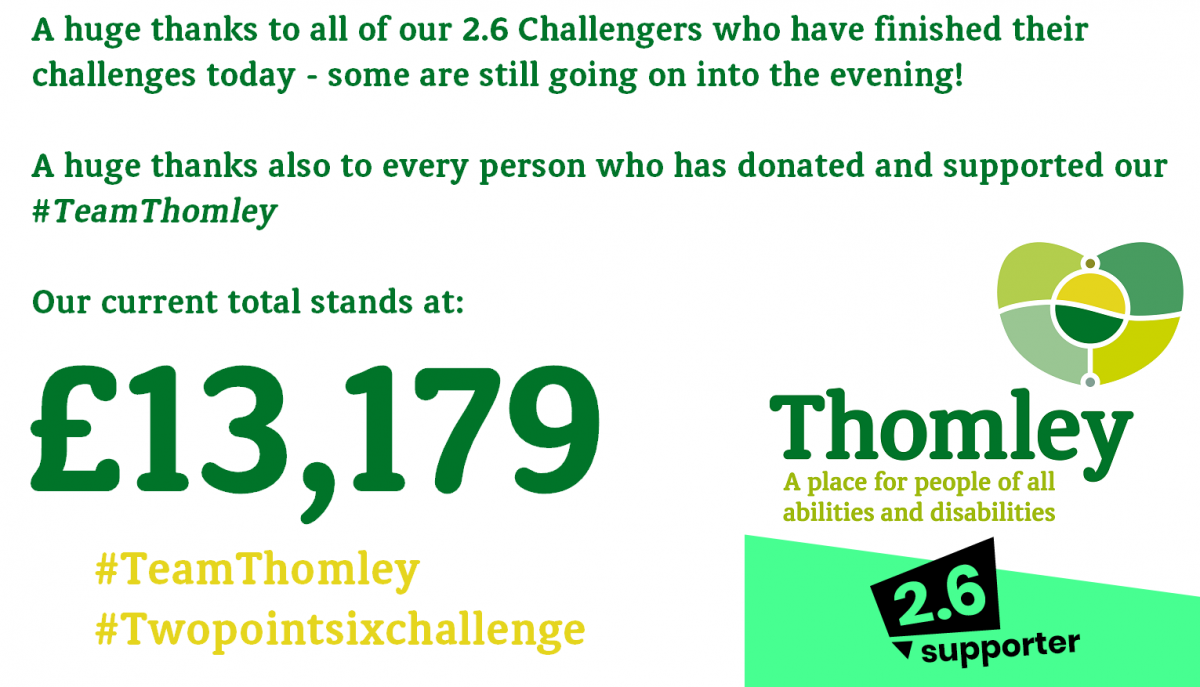 Fantastic fundraising amount raised for Thomley
Fantastic fundraising amount raised thanks to the 2.6 Challenge team…
We are truly overwhelmed by the efforts and generosity shown today to Thomley. Over 40 different people have taken part in a challenge, raising money for Thomley. The variety of challenges were brilliant and kept us logged into our Facebook all day waiting for the next challenge to appear as completed!
To say we are delighted with a HUGE total of over £13,000 so far, is an understatement. What a fantastic fundraising amount! The generosity of your time, effort and of course donations means the world to us and will be a huge help to keep going throughout this enforced closure.
We will be sharing highlights on our Facebook page if you missed the many challenges that took place over the weekend on Instagram and Facebook.
Thank you, so much!
#Team Thomley