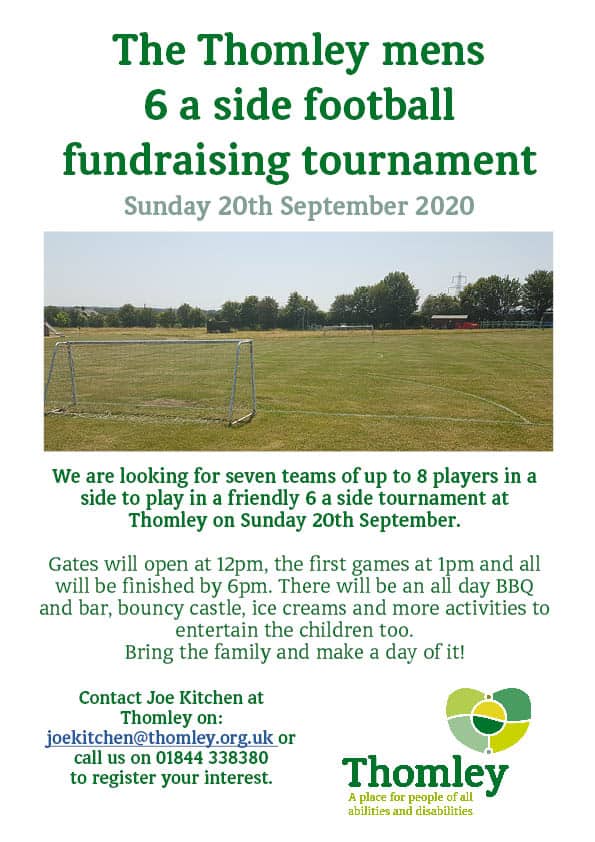 The Thomley mens 6 a side football tournament
We are looking for seven teams of up to 8 players in a side to play in a friendly 6 a side tournament at Thomley on Sunday 30th August.
Gates will open at 12pm, the first games at 1pm and all will be finished by 5pm. There will be an all day BBQ, bouncy castle, ice creams and more activities to entertain the children too.
Bring the family and make a day of it!
Join our Facebook event page.
For more information or to book a team, please contact Joe on: joekitchen@thomley.org.uk