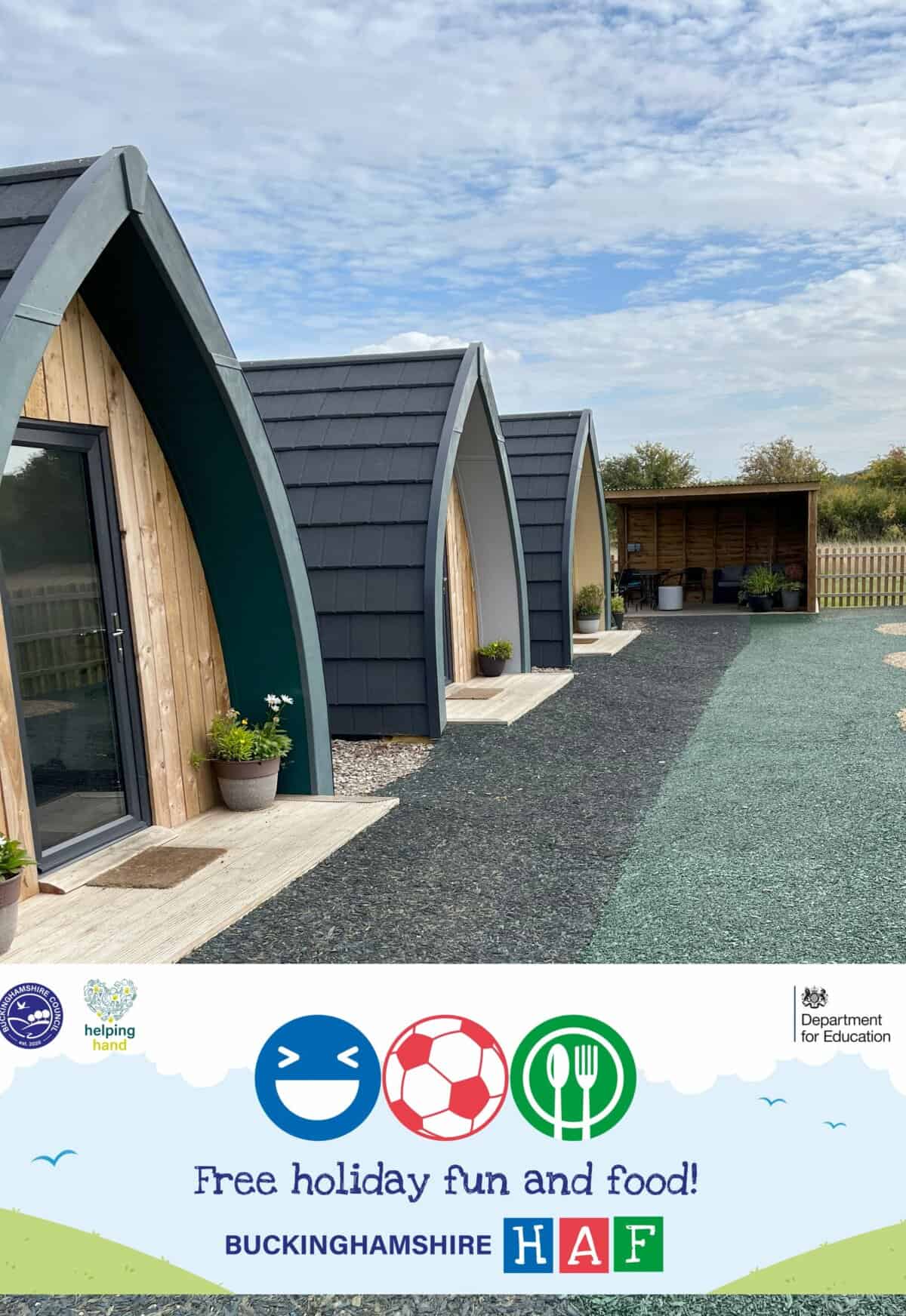 Buckinghamshire Holidays and Food Programme are offering Free Camping Pod stays at Thomley this Summer
As with the Easter holidays there will be a raffle and we will select the winners at random. There are three nights per week of the summer (18 total) available to come and stay with us, including your dinner, breakfast, lunch and a whole day using the centre.
You must be in receipt of free school meals and live in Buckinghamshire to be eligible for this offer.
To enter, please email us with your Bucks HAF code requesting to be entered into the raffle for a summer stay, via the Bucks HAF Programme.
Best of luck! Winners will be contacted by Monday 10th July.