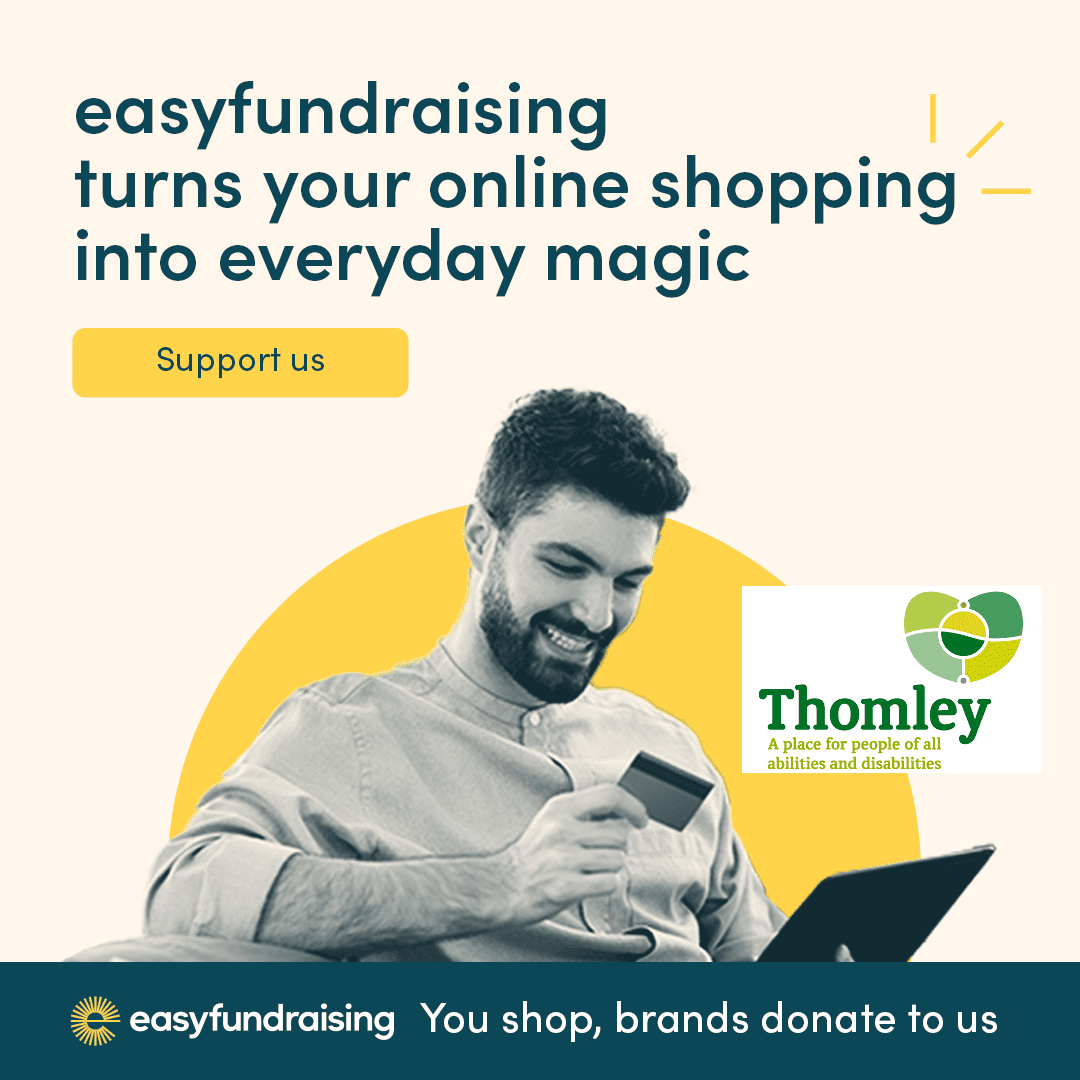 Support Thomley by using 'easyfundraising' when you shop…
We've registered Thomley with #easyfundraising, which means over 7,000 brands will now donate to us for FREE every time you use #easyfundraising to shop with them.
These donations will help SO MUCH, so please sign up to support us – it's completely FREE and doesn't take long. Sign up here: 
There is also an app in the Apple App store, which you can download and use…It's really easy and costs you nothing! With Amazon Smile closing down, this is a great alternative for us.