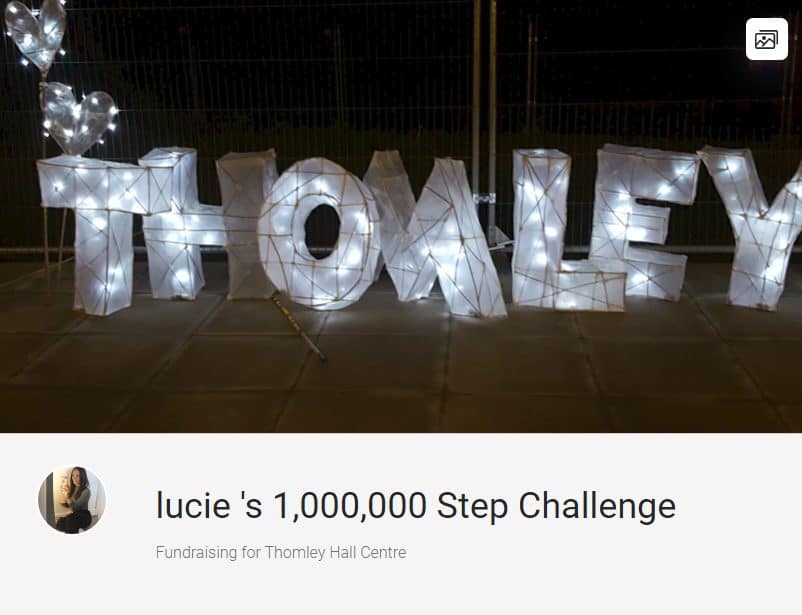 1,000,000 Steps raising money for Thomley…
Keep going Lucie!
1,000,000 steps for Thomley is a FANTASTIC effort! 13 days to go for Lucie to complete her challenge…She's not far off of her £500 fundraising target either.
"A couple of weeks ago I decided that I was going to do 1 million steps before my birthday on 5th May. I didn't actually realise how hard it would be!! 🤣🤣
If I'm going to do it, I thought it would be a good idea to raise some money as I go and have decided to donate this to Thomley.  My brother Samuel goes here, and he absolutely loves it!"
For anyone that would like to donate here is Lucie's page:
To take on your own challenge or join one of our existing events, take a look at our
fundraising page
.