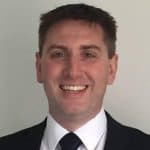 Simon's involvement in Thomley stems from being a regular service user at Thomley most weekends with his family and disabled son. He has seen first-hand how his boys and other families benefit enormously from the unique facilities and services that Thomley offers. This being an accessible, safe and fun environment where you can come as a family and everyone can enjoy.
Over the last 20 years, Simon started his career as an engineer and more recently as a business and product management professional in a variety of areas. He held a number of senior management roles for both start-ups and established organisations, with a broad portfolio of responsibilities including strategy, operations/delivery, and functional areas of sales, marketing, governance and customer service.
He is passionate about making a difference, using his knowledge, experience and professional/personal networks to realise the long-term vision of Thomley.
Simon enjoys spending time with his family and when time allows, exploring his passion for sailing, rugby and triathlons.