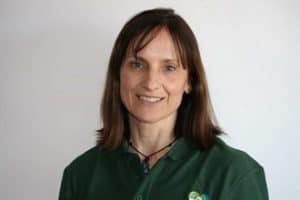 I joined Thomley on returning from 12 years living in the United States where I worked as a Therapeutic Riding Instructor, also managing the office, volunteers and horses.
Currently I am living locally to Thomley with my husband, two children and Pax the dog.
In my spare time I teach for the Riding for the Disabled Association.  I also run agility with Pax, play the piano and practice yoga.