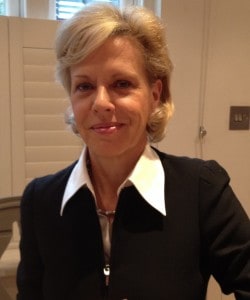 When Josephine and her family moved to Oxfordshire, she was delighted and relieved to find a place such as Thomley, where she could bring her teenage daughter to play in such beautiful, relaxed and happy surroundings. Knowing that her daughter was safe, she was compelled to become more involved.
"Whilst most children with special needs develop physically, they often do not mature emotionally at the same rate. The older they become, the harder it is to find somewhere to take them where they can just be themselves in both a fun and caring surrounding – Thomley is such a place."
Josephine worked for Sotheby's for nearly a decade as an auctioneer in the Old Master Paintings department. She then set up a fine art consultancy and appeared on BBC Antiques Roadshow between 1990 & 1999. She has 3 children, the eldest of whom was born with special needs. Josephine is Vice-President of HemiHelp, a national charity for children with hemiplegia (www.hemihelp.org.uk). She is founder and artistic director of the annual 'Children Helping Children' concerts at Cadogan Hall and is also a fundraising advisor to the Royal Opera House, London.