Playworkers

[/vc_column_text]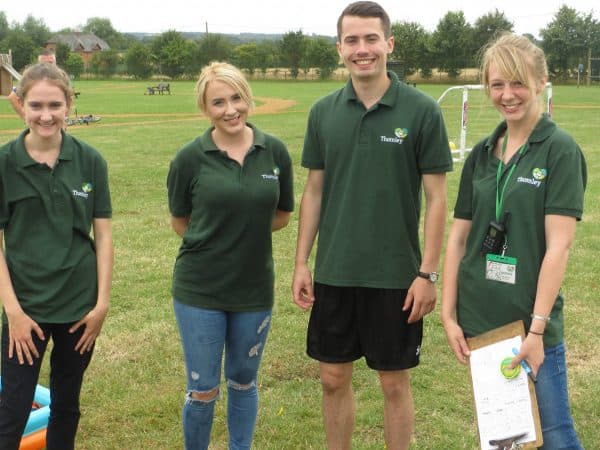 Pictured: some of our current casual staff
Gemma (pictured right) said this about working for Thomley:
"I've worked as a casual playworker at Thomley for 4 years now and love it! I am training to be a primary school teacher so it has benefited me so much in relation to my career and also helped me grow in confidence. Everyone is super friendly and approachable. Thomley is a really nice environment to work in with lovely people."
Thomley require several casual playworkers to join our existing team ASAP. We currently have a real shortage of playworkers, meaning we are looking for candidates to start as soon as possible.
Playworkers are employed to play, help the core team set up activities, and ensure families have a great day whilst visiting us.
Do you want to get experience of working with children or people with disabilities? Are you a student needing extra money to get you by? Or are you a teacher / teaching assistant who has the school holidays off and are looking to occupy your time?
We need you!
For more information please get in touch with Stan and he can guide you through our application process.
To apply, please fill in the below application form and send it to Stan: stan@thomley.org.uk
Casual Staff Playworker – Job Description
[/vc_column][/vc_row]
Recruiting now for Volunteers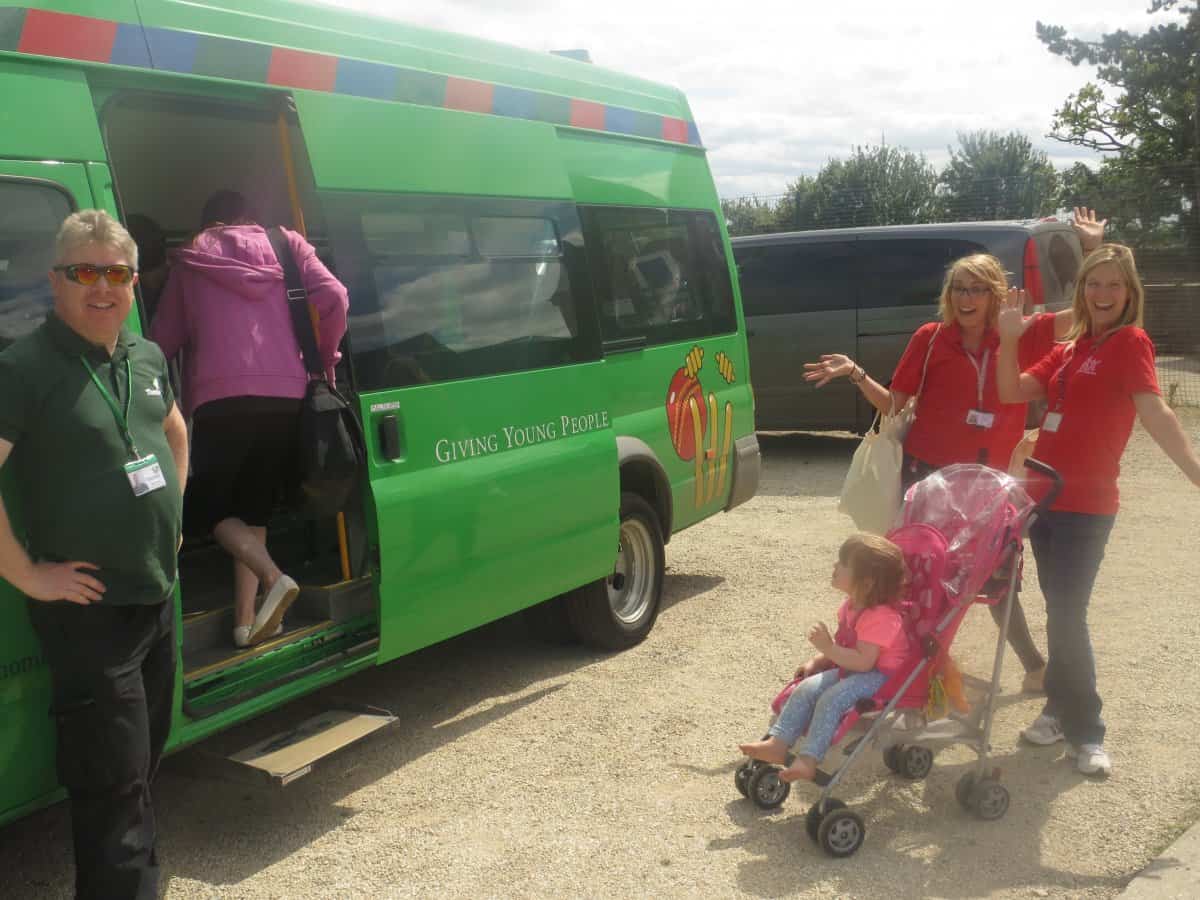 Pictured: Keith, who has volunteered his time to drive our mini-bus
We are currently looking for volunteer mini-bus drivers to help transport our visitors to Thomley and home again. Our mini-bus service currently operates in term time, helping schools and groups access Thomley who may have previously struggled to get here. But we will be looking to open this service to families attending on Saturdays and in school holidays if we can get someone available and willing to drive the bus.
To apply, please fill in the Volunteer application form